The Internet is the fastest-growing medium for companies to promote themselves, and as one of Ottawa's leading Internet marketing firms it's a question we get all the time: how do I market my business online?
It's not just enterprise organizations, or Fortune 500 companies who are getting in on the online marketing act; businesses large and small alike are utilizing the web as a powerful part (sometimes the only part) of their marketing strategies.
A lot of the appeal of online marketing is that success doesn't entirely rely on budget – or at least, it's not as big of a factor as it was with legacy media like print, television, and radio advertising. Instead, the companies that thrive online are the ones with the best plan of attack to engage their potential customers… and then convert them from leads to sales.
That success depends on having a solid plan in place: a rock-solid strategy, targeted execution, and the ability to adapt on the fly. How do you build that plan and follow through? Well, that's the hard part, but you've come to the right place. Read on for 49 ways to market your business online, in Ottawa.
JUMP TO A SECTION:
Search Engine Optimization | Online Advertising | Social Media | Reputation Management & Customer Relationships | Drive Leads, Improve Your Website & Manage Your Customers | Contact an Internet Marketing Strategist
In order for you to find new customers online, those customers have got to find you. That's where Search Engine Optimization (SEO) comes in. SEO is essentially set of practices and techniques used on your website to give the best chance to rank highly on search engine results pages. Generally speaking, the higher your website ranks, the more people will click on it. Here are some of the most important basic steps you can take to improve your company website's SEO.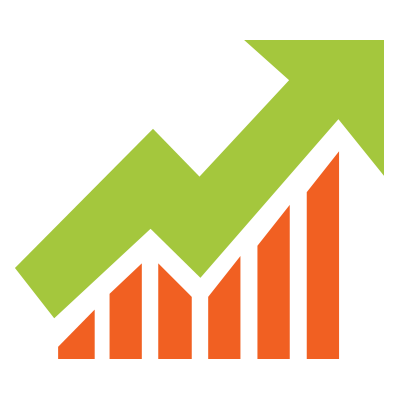 Establish important keywords that you will be targeting visitors with. The starting point, and still probably the most important point of search engine optimization is identifying the relevant terms that you expect people will find your business through. These are known as

keywords

.
With your keywords, you want to find a balance between terms that people use in their searches, but at the same time, aren't so competitive that you wouldn't have a chance to rank.
Let's say your business is selling packages of freshly roasted coffee and you want to target the local market.
"Coffee" would be too broad of a term – you would be competing against dominant sites like Wikipedia and multinational corporations for search clicks.
"Ottawa coffee" would be a bit better, but people are probably more likely to be looking for coffee shops with that term. So you'll end up squaring off against all the local coffee shops as well as directory sites like Yelp.
"Ottawa coffee roasters", "coffee roasters Ottawa" and the like would probably be your sweet spot: terms that would still have some traffic, are highly targeted to the searcher's

user intent

, and terms that you'd have a realistic opportunity to rank your website highly within a respectable period of time.
To determine the search volume of terms, Google Adwords' Keyword Planner is a good place to start, though there are a number of other great keyword research tools that can provide added insights. You'll want to make sure you get your keywords right, because everything else you do in search engine optimization will make use of them.

Make sure your URLs are targeted. A URL is simply the address of your webpage. Making use of descriptive URLs, tailored to your keywords, can help tell Google what your page is about. Imagine that you run a local home renovation company called Frank's Renovations, and you want to have a page on your website that features a little bit about your team. Your web designer might call this page, franksrenovations.com/team/. But a better option might be something like franksrenovations.com/ottawa-contractors/. This gives search engines a lot more information on the contents of the page, and potentially gives that particular page and your website as a whole, a better opportunity to rank for a relevant, targeted search term like "Ottawa contractors."

Tell Google what your pages are about by using good page titles. Like URLs, high-quality page titles are an essential basic SEO practice. The page title is what appears on the actual search engine results page, as well as in the user's browser. Let's use our example from #2 of the Frank's Construction team page. A common page title you might see is something along the lines of, "Team – Frank's Construction." This is not ideal. While it does tell search engines that the page is about the Frank's Construction team, that doesn't give any information in the larger context of what the company does. A better suggestion could be something like "Contractors – Ottawa Home Renovations."

Ensure your meta descriptions are compelling and informative. The meta description is the brief description that accompanies your search listing on the search engine results page. You want to make sure that if your site's listing does pop up, the meta description provides some good information on what users can expect, and incentivizes them to click through to your site. This is controlled through the <meta description=""> part of your website header. Your site's

clickthrough rate

(CTR) over time is a factor in how Google compares your page to the competition — the more clicks you get, the more likely it is that you'll see your search ranking rise. So it's important to set your meta descriptions for all your important pages; otherwise, Google with automatically crawl the first text on the page, which sometimes results in a weird, unreadable description that does nothing to help you win those clicks.

Claim your Google MyBusiness listing. Google maintains about 80% of the search engine market share in Canada, and its business listings are a very important piece of your online marketing plan. The first step is to claim your Google business listing. Once you've done so, Google will send a pin code to your physical address for you to enter into their system and verify ownership of the business (or, you may be able to verify via phone.) This gives you control of your business information, and gives you the potential to rank in the

local pack

– search listings that show up above the main results, tailored to a user's local area.

Get your business listed on relevant directory sites. Make sure that your company is listed on a range of relevant internet directory sites. Not only is it a way to potentially drum up business from visitors to those sites, but it can also create links to your own site. Focus on directory sites that are relevant to your company, and appear to be well-maintained.

Build backlinks to your site. Google sees relevant, high-quality links to your site as a sort of vote of confidence and authority. Good links can increase your site's

domain authority.

Over time, this can give your site a better chance of outranking your competitors. One caveat of link building, though, is that you have to be very careful that your site does not have spammy links to it – this can be seen by search engines as an attempt at manipulation, and you may end up penalized for having too many low-quality links pointing to your site.

Be sure that your business name, address and phone number is consistent throughout the Internet. The listings of your business around various places are referred to as

citations.

Again, these function as markers of trust and authority within search engine algorithms. Having a consistent

name, address and phone number (NAP)

is vital to your local SEO presence. Remember to update all listings around the web if you ever move your business location or change your phone number.

Don't forget about Bing and other search engines. While Google is the big player in the industry, don't forget to check out your presence on Bing, which powers not only the Bing.com search engine, but Yahoo's search engine as well. Bing has a business listing system, similar to Google MyBusiness – you should claim your business there, as well.

Start a blog. A company blog is a great way to keep your customers informed and establish your knowledge and authority within your industry. From an SEO perspective, a blog can be a great place to build internal links on your site, and try to win clicks from people making use of highly-targeted search terms. Even if you think that your industry is "boring", or that no one would want to read about it, you should have a blog. For more information on why, check out our post called Why Your Company Website Needs a Blog.

Regularly add new content to your site or improve existing content. A blog is a great way to keep

fresh content

going up on your site. But don't stop working to improve your existing content, either. Google rates web content based on a huge variety of factors, and wants to serve up the best content for a specific search query. If you can provide better, more useful information than your competitors, that gives you a better chance of outranking them.
Online Advertising
Contrary to what some people think, building your business online is decidedly not a case of "if you build it, they will come." Imagine that instead of building a website, you were building a store in a mall. For 99% of businesses, you can't just open your store and expect the traffic (and sales) to start flooding in. You've got to get out there and market it! Here are some of the main ways we do that on the Internet.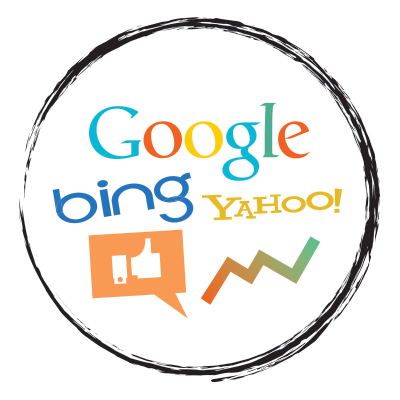 Make use of the Google AdWords platform to win search clicks. Beyond local search, and organic search, there is the opportunity to pay for placement on Google searches of your choosing. This is controlled on Google via the AdWords. The platform operates on a pay-per-click (PPC) basis – you only pay when someone clicks your ad. (Side note – the team here at ABORG is certified in AdWords and we are an official Google partner.)

Regularly monitor, tweak and optimize your advertising campaigns. When properly managed, AdWords is a powerful way to drive traffic to your website and

build a direct ROI on your advertising investment.

However, it's by no means a "set it and forget it" solution. Campaigns require regular monitoring and tweaking, and if they're not set up correctly and maintained over time, your costs can add up quickly with little to show for. Regular optimization is absolutely essential in order to capitalize on your spend.

Use display advertising to establish your brand. As part of the AdWords program, Google provides the opportunity to display banner ads for your business on millions of websites. Just like an AdWords search campaign, mentioned in point #12, you pay per click. Or, if simple exposure is your goal, you also have the option of paying per thousand impressions. Think of display ads as the billboards of the Internet — generally used to create brand awareness and exposure (though for some companies they can also be used to drive direct response).

Capitalize on AdWords remarketing to get visitors back to your site. Another powerful way to market your business online is to take advantage of what's called

remarketing.

When a user visits your website, a

cookie

is placed on their computer. Later on, when they're browsing other sites, you can target your display ads to those visitors through Google's display network and entice them to come back to your site. Since a lot of people won't take action on your site the first time around, this is a great way to not only stay top-of-mind with potential customers, but actually get them to come back to your site and take action on a subsequent visit.

Use Facebook remarketing to put your ads in front of a targeted audience. By using a

tracking pixel,

you can actually take your remarketing strategy to Facebook and show your advertisement to users on that platform who have already visited your site. This helps ensure that your ad is reaching a very relevant audience, keeping costs low and relevancy high.

Use LinkedIn advertising to reach business decision makers. LinkedIn is a widely-used social network, oriented towards business. One of the great features of advertising on the platform is that you can

target audiences based on their job title

– allowing you to spend wisely on decision-makers while weeding out those who have no authority to make the call on the service you're providing. This can be especially beneficial if your company is in the B2B (business-to-business) sales space.

Consider premium listings on important directory sites. Sites such as HomeStars.com (for home services, contractors, etc.) offer

premium listings that can increase your company's visibility

. If it's a site that people actually use to make a decision on which company to go with, you may want to look at paying a premium for that increased visibility and functionality on your company's listing page.
Social Media

A lot of small business owners – and even higher-ups in large organizations – can be skeptical of the value of social media. And a healthy dose of skepticism is understandable. But as the old adage goes, don't knock it 'till you try it. Social media can have varying value for different types of business; and for some companies, it can bring a huge boost in brand awareness as well as effectively driving direct sales. Let's take a look at how it could work for you.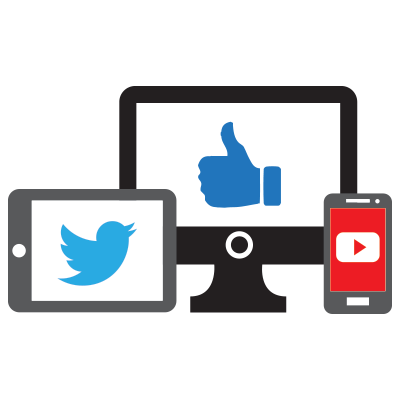 For B2B, establish a company presence on LinkedIn. LinkedIn can be a valuable tool in your online arsenal in many ways: not only can it be used as a resource for potential employees and partners to find out more about your organization, but it can also be a an important way to establish further credibility in the eyes of potential clients and customers.

Create a company Facebook page and engage with it regularly. In the first half of the twentieth century, newspapers and radio were the dominant form of media in the western world; so that's where companies went to reach consumers. From the 1950s onwards, television became a dominant medium for advertisers. Today, people of all ages are being pulled in all directions by competing media – and many spend an exorbitant amount of time on Facebook. Even if you're not interested in directly advertising and selling on Facebook, there's something to be said for

being present where your customers spend their time.

In the world of digital marketing, building brand recognition, exposure and affinity is still a vital part of your overall marketing mix. And remember, your company's Facebook page is an extension of your company's positioning and image, and so its approach and professionalism should fall in line with your company's positioning.

Start a Twitter account to build your following. Heavy Twitter users are a unique bunch. While the platform is highly unlikely to break through to the critical mass of users that Facebook has attained, people who are on Twitter regularly tend to be highly engaged, on the lookout for good and useful content, and technologically savvy. Some users also utilize Twitter as a customer service platform. So as with Facebook, if your target market is likely to be there, you should be too. Twitter has also progressively built out its

Twitter Ads

platform, which allows you to target your messaging to users based on characteristics like their demographic, or who they follow themselves.

Create some videos and put them on Youtube (and all the other social platforms you can.) People's attention spans are shorter and shorter these days. Video can be a great medium to quickly grab a viewer's attention and engage them with your messaging or offerings. Best of all, it can be used on a variety of different platforms (like Facebook) to achieve maximum exposure.

Consider the worthiness of other social platforms [Pinterest, Houzz, Instagram, Etsy, etc.]. The number of highly-trafficked social platforms keeps growing, and they all have one thing in common: they're becoming increasingly useful platforms for businesses to promote themselves. Remember,

You want to be where your customers are.

If you're selling nifty homemade products or art, maybe you want to look at Pinterest or Etsy. Home staging services? Definitely look into Houzz. If you're running a food service business, you've certainly got to have an Instagram presence. Assess your options and your investment of time against the potential benefits for each platform. You can be present on all social networks, while focusing the majority of your time on the ones that fit your company best.

Run a contest to generate some buzz around your brand. Running a contest is a straightforward way to help build your following online. Many companies will offer some incentive for participants to share the contest, or get their friends to vote, so that your brand awareness is amplified. Even if the contest is not directly related to your business offerings, the exposure you generate can help you grow the awareness of your company over the long haul.

Create infographics that people are likely to share. Need to get your brand out there without spending much in the way of advertising? Some well-crafted

infographics

might be a good way to do so. Infographics present information in a neat, highly-visual, digestable way and are generally not explicitly promotional. Even if the information presented is only tangentially related to your company, you can stick your branding on the infographic. And if you provide a great resource, you might be surprised how far it spreads all on its own.

Add sharing buttons throughout your website. Speaking of spreading your brand far and wide, make sure that your website provides easy options for users to share your content. It may not happen all the time, or even very often at all, but over time, you don't want to put any obstacles in the way of organic visitors sharing your web content.
Reputation Management & Customer Relationships

Your online reputation has never been more important. Consumers are continually becoming savvier, and your reputation is vitally important. Before doing business with you, they're very likely to hunt around for some information on your organization to make sure that you're a trustworthy and legitimate company. That's why it's essential to manage your reputation online. Here are some tips to nurture those relationships from past customers to ones that you haven't talked to yet.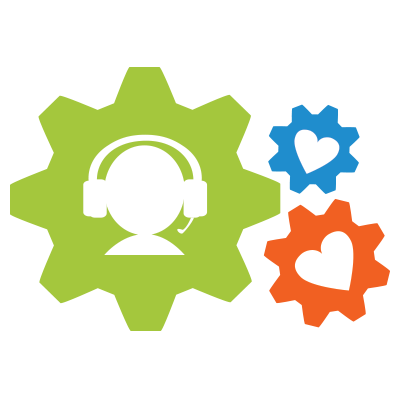 Encourage your customers to leave reviews. Customer reviews are a massive part of managing your reputation online. About 90% of people have read online reviews to make a purchasing decision. Having a variety of different, legitimate reviews can add tremendous credibility to your business online.

Engage with those reviews, responding whether they're good or bad. Some call it the "hotel model," because hotels are well-known for responding to each and every customer review, good or bad. People are generally reasonable, and know that even the best business can't please absolutely everybody. The best practice is to thank everybody for leaving their feedback; and for negative reviews, calmly lay out your perspective on the issues they encountered or offer to make things right. It may help repair a bad situation, and it makes your customer service look caring and attentive — turning a potential negative into a positive.

Establish an email newsletter. Hands down, email marketing is one of the most effective ways to engage with your customer base. A regular email newsletter can keep your customers thinking about your business, or it can actually directly drive inquiries or sales. Whether you're offering your customers discounts and deals through the newsletter, or just keeping them updated on goings-on at the company, it's a recommended strategy to keep your business top-of-mind.

Offer a 'reward' for signing up to your company's newsletter. People do get a lot of email these days, so it's helpful to offer some sort of incentive in exchange for the privilege of emailing them. It doesn't need to be a huge enticement; a common approach, for example, is to offer a small discount the next time that they use your service or buy a product from you, in exchange for their contact information. If you're able to turn them into a repeat customer over time, that small reward will certainly work out in your favour in the end.

Share your authority in your industry with others. Take advantage of venues like industry-specific discussion forums, or sites like Quora, to answer others' questions about your line of work. In some instances, it can be a great way to build your reputation as an expert and create targeted awareness about your company's offerings.

Look for opportunities to blog on other websites. Whatever field you're in, there's probably a site out there whose readership would be happy to learn from your expertise. Many sites will be happy to have you contribute. If the site's readership is large enough or targeted enough, it could be an excellent way to drive traffic back to your homepage, and create awareness about your brand.

Get your business some press, for free. You don't necessarily need to work with a pricey PR agency to get your company's name out there. Help a Reporter Out is a service you can subscribe to for free, to get a daily digest from journalists and reporters who are looking for sources for the stories they're working on. If you see something relevant, you simply write a note back to the reporter and they'll follow up with you. Not only do you come off as an authority and get a bit of publicity for your company, but in some cases, this might even help you earn a backlink to your website… which can potentially be beneficial to your site's SEO.

Display real customer testimonials on your website. People love to see

'social proof'

– the mentality being that "if others have been happy, I'll be happy." That's why it's a great idea to post some testimonials from previous customers on your website.

Provide recent customers with a survey. Sending an automated survey to your customers after you deal with them serves a number of purposes in your online marketing strategy. First, you can use the valuable feedback as a way to improve your company's operations and quality assurance process. You can also use the comments provided as testimonials for your website (with the writer's consent, of course). Finally, it serves as a nice indicator to customers that their business is valued and important.

Provide a high-quality "About Us" page. Most people like to know exactly who or what they're dealing with before they use your company's services, or buy a product from you. A well-written, informative and friendly "About Us" page on your website can help establish your company's trustworthiness.
Drive Leads, Improve Your Website and Manage Your Customers

And now for arguably the most important element of digital marketing: getting your visitors to take action! Once you've got visitors on your site, how do you get them to inquire from there? How do you convince them that you're a reputable organization? How do you keep them on your site and turn them from prospective visitors to hot leads? Try a few of these tactics, to start…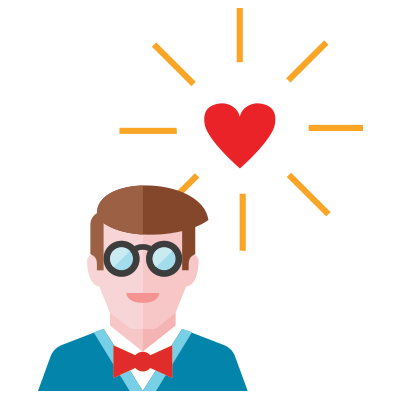 Make sure you have a contact form. Sometimes, a potential customer might just have a quick question. Or they may feel more comfortable making an initial inquiry digitally. Having a contact form on your site that your visitors can use is a marketing-must in 2016. A simple form is pretty easy to set up and can have the added benefit of helping you groom those good quality leads, while quickly weeding out the ones that aren't worth your time.

Display all your primary contact information prominently. Don't make visitors hunt around for your contact information – if it's hard to find, they might just bounce back to the search engine results page and onto the next option, which means you lose out on a potential customer. As an added benefit, displaying this information prominently, on each page, makes it easier for Google and other search engines to

easily crawl it.

Use high quality photography to establish your brand's professionalism. Stock photography can be a useful tool in some cases, to fill out your company's website. But if you go too generic with your images, your website and branding will suffer. If you have the budget, a better option may be to

hire a professional photographer

to take real pictures of your team in action.

Be certain that your site is mobile friendly. Google (and other search engines) have placed a high priority on making sure that users on mobile devices have great experiences, with Google going so far as to even roll out a separate ranking algorithm for mobile devices – prioritizing websites that deliver those high-quality experiences. So whether you opt for a responsive design that adapts to different screen sizes or develop a separate mobile site, speak to your web designer or developer to make sure your site is up to snuff.

Optimize your site for conversions.

Conversion Rate Optimization

is the process of optimizing your website to influence visitors to take a desired action. You might be shocked as to the extent that changing certain elements of your site can influence behaviour: page layout, colours, button placement, use of arrows, can all add up to big differences in your

conversion rate

. Often, these insights are gained by experimenting with

A/B testing

or

split testing

: showing different versions of the same page to two user groups, and assessing which works better in getting visitors to carry out the goal.

Write a whitepaper download to turn leads into customers. In online marketing terms, a

whitepaper

is usually a document that offers information on a topic, generally offered as a PDF, that can be downloaded. In exchange, the reader usually provides an email address (and by virtue of doing so, permission to be marketed to over time.) Whitepapers can demonstrate your authority on a topic, or establish your company as a knowledgeable expert in your space, and can be a good way to get leads into your sales funnel.

Make use of a non-obtrusive popup onsite. There are two undeniable truths about pop-ups on websites. First, some people find them annoying; and second, they convert visitors into leads. You can use pop ups in a variety of ways. If your website is focused on creating sales, you can offer a special web discount, for example. Or maybe you would like people to provide their email address so you can cultivate them over time. There are several tools and WordPress plugins out there that allow you to customize when the popup appears – like, after a certain amount of time, or once the user scrolls to a certain part of the page, for example.

Integrate your website with a CRM tool. A Customer Relationship Management tool allows you to organize, segment and generally keep track of your customers and leads. A few examples of popular ones currently on the market are SalesForce, Microsoft Dynamics, inFusionsoft, and a variety of others. As a side note, a pop-up like that mentioned in point #43 is a great way to get new people into your CRM funnel to nurture them towards a purchase over time. Not everybody will come to your website as a red-hot lead, so a CRM tool can be an excellent way to warm them up over time.

Install Google Analytics so you can know how visitors are interacting with your site. Analytics is an absolutely

crucial data collection tool

to install on your company's website. It provides top level data like traffic, and where that traffic comes from; but also, an incredibly rich and robust set of data. This data can guide all your future website activities and marketing initiatives, providing the competitive intelligence to manage your company's marketing going forward.

Set up goals on your site in order to tailor your future activities. Within Analytics, one of the more useful tools is the ability to set up

Goals

. These can be any number of things – a user submitting a form, or visiting a certain page, or even a combination of different behaviours. Setting up these goals can really help you gauge the effectiveness of your website, and tweak things going forward to nudge your visitors towards becoming leads.

Create purpose-driven landing pages for important offerings. One of the key notions of conversion optimization is to remove distractions that could keep your website visitor from accomplishing the goal or task that you want them to carry out. This is an important factor in designing a

landing page

– literally, a page on your site that visitors will potentially "land" on from elsewhere, be it a click from an AdWords ad, an organic search listing, an email campaign, or whatever else. A well-designed and optimized landing page can make or break the success of your online marketing campaigns.

If you can, sell your product right from your site. WordPress has a number of shopping cart options available if you're on there, or you can build an e-commerce site from the ground up with a solution like Shopify. Of course, just because you put up a website that sells products doesn't mean people will find it or buy from it. That's where all the previous 47 points, and the next one, come in.

MAKE USE OF AN INTERNET MARKETING SPECIALIST
If you've made it this far, then congratulations! We hope you've learned at least a few things that you can use to market your company online.
At the same time, if you really have read this far, you can see that there is really a lot to know and implement into your online marketing strategy. Leave it to the internet marketing experts at ABORG to implement the appropriate strategies (plus a few more tactics we like to keep close to the vest) to drive more interest, leads and sales for your business.
Contact us today or get in touch for an online marketing quote!