If you're building a new website for your business, and not considering adding a blog, rethink your plans.
You might say that your business isn't the type of thing that's interesting to write about. You might question, "who would read it?" You may even wonder what the value a blog on your website could possibly bring. All fair questions, yes. But, all questions that have good answers to them.
---
What's a Blog anyway?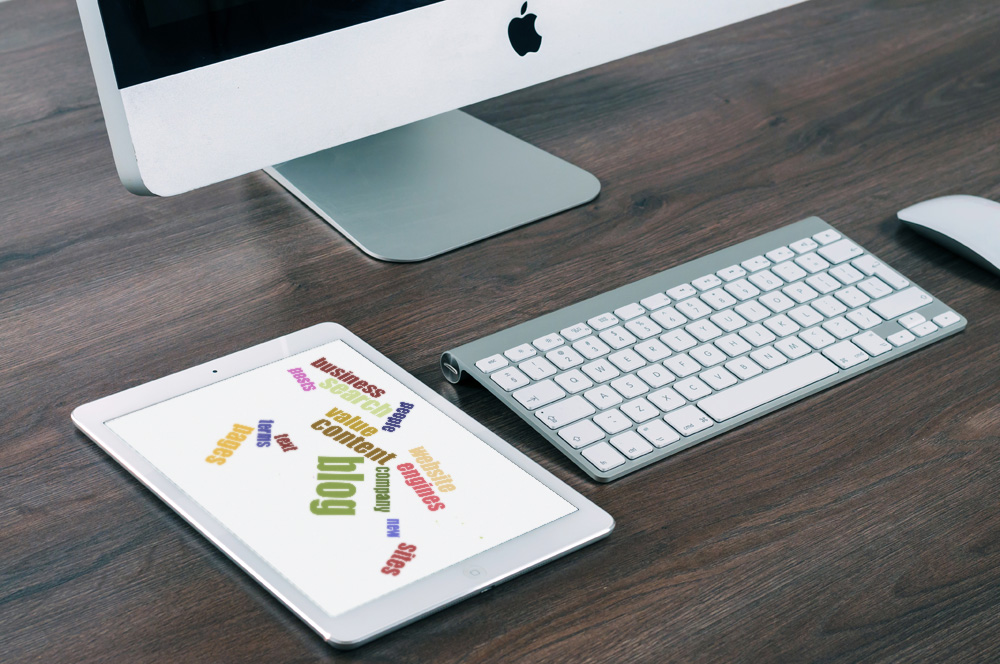 Let's start from the top. You've probably heard of blogs before, but just in case you need a refresher, the word 'blog' is shorthand for 'web log.' Essentially, it's a page on your website with text, images, or video. When talking about blogs, we usually call the individual pages blog posts.
They can be more informal than your main website pages — but they don't necessarily have to be.
These days, we build most of our sites on the user-friendly WordPress platform. And one of the great things about WordPress is that it makes blogging really easy.
A blog is a perfect place for several types of content to serve up to your visitors:
Industry news;
General information;
Short pieces addressing specific questions or queries that your customers have;
Company happenings;
Material that explains what sets your company apart.
What's the Value in Having a Blog?
Having a well-written blog provides the marketing and branding value that comes with being seen by your customers as a trusted authority in your industry. But a well-written blog also actually serves many other purposes that can help support the overall goals of your website.
As we deal primarily with businesses at ABORG, we're well aware that almost all business websites exist to drive leads, and ultimately, sales.
But to get visitors to your website in the first place – and hopefully, convert them in to customers – you need those leads to be able to find you.
The idea of your site ranking highly in searches in order to get those all-important clicks is known as search engine optimization (SEO), and blogs can be a tremendous asset to optimize your website for search engines.
How's that work? The value lies in the content that's going to be added to your site. Here's how that content can help your site's SEO:
A blog is a natural place to continually add new pages and text to your site.
Sites that are stagnant over time, as a general rule of thumb, may lose ground over the long haul. Google, and other search engines, value fresh content, and use it as an indication that a site is active.
A blog is a perfect venue to build content that is loaded with rich, high-quality text with words that people are searching for.
In the early days of the Internet, it was much easier to improve your site's ranking by simply using the keywords that you want to rank for a lot in your text (keyword stuffing). Today's search engine algorithms are far more complex, but it's still important to make use of words and phrases that you would like to show up for. Blog posts are a perfect way to add those natural mentions to your site, without getting penalized for blatant overuse.

A blog is a great way to build new pages with targeted URLs (web page addresses).
If you run a small business site, you might not have very many pages of content at all. That could mean that you're missing out on opportunities to grab traffic that's searching for specific terms. In many cases, the more specific terms aren't as commonly searched – but that creates opportunity to really target the people that do come in through those terms, and ideally, turn them into your customers.
A blog provides a natural place to create targeted anchor links to your important pages.
As mentioned, Google, and other search engines, like to see lots of quality links within you're your site. However, they've gotten pretty darn good at sniffing out the spammers and scammers – the links should really provide value to your user. Blog posts that hold your visitors interest, and send them to other relevant pages on your site are one of the best ways to build up authentic links on your site.
A blog gives you more naturally-related, semantic text, throughout your site as a whole.
Let's say, for example, that you run a hockey stick company (Canada, eh?!) You decide to write a blog post about your newest stick. Within that post, there are naturally-occurring mentions of words such as blade, curve, shaft, graphite, composite, wood, fibre, slapshot, wrist shot, tape, etc.
These are terms that would be naturally associated within search engines' advanced algorithms, and these sorts of naturally associated 'clouds' of words can signify to search engines that the site is a high quality result. In general, search engines favour sites and pages that closest match the intent of the searcher.
So What's the Real Value of a Blog?
Your new blog posts can serve as landing pages for people to enter your site (and therefore, discover your company) through search.
Also, having more great content on your site supports the site's overall profile in Google. It tells search engines that your site is a high-quality, authoritative result to serve up for the terms that are most relevant to your business.
High-quality information and content is more important than ever to ensure that your site is found, and a well executed blog is a straightforward, efficient and cost-effective way to keep building your site's ranking over time.
Ultimately, the value of a blog is that the more high-quality traffic you can get to your site, the more potential leads you'll get.
Blog writing can be tough work. For one, you need to come up with compelling topics. You also need to keep on a schedule to keep the fresh content flowing – something that's difficult for almost all business owners, with all the other stuff they have on their plate.
And for your blog to effectively drive traffic, you need to have someone on your side that can see what people are searching for — and what the best way to get those people to your site is.
Luckily, we're here to help you. We write blog posts across a wide range of industries, including trades, B2B and B2C sales, financial services and more. We take the time to understand your business and your industry, double-check our sources, and let you have a look at the blog before we post it. Best of all, we put you or your company's name on the post, positioning your brand as a knowledgeable leader (with none of the work involved in actually writing the thing.)
We aim to make your company blog something that you don't have to worry about…allowing you to just sit back and reap the long-term rewards. Contact us about our portfolio of content writing services and Ottawa SEO services today.