Just this past week (May 22, 2013) we saw Google roll out in a single afternoon the largest algorithm update since over a year (last largest one was April 24, 2012). This update is called the Penguin 2.0. Update.
---
What Did it Do?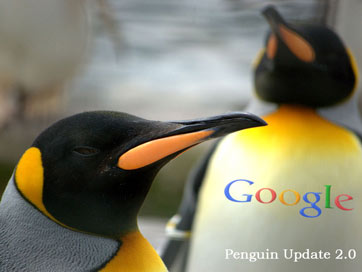 The update effected 2.3% of English searches, which doesn't sound like a lot, but remember there are 5 billion Google searches per day, and when you think of how many businesses rely on their website to rank well for just a few searches to keep their revenue generation going, this could be a significant impact.
Although Google will never say exactly, here is what this update is supposed to do:
Google will look more at your whole site when determining where to rank it, not just the homepage or a particular page.
Social signals look to have become more important (popularity indicators from social media).
As usual, quality content is playing more and more of an important role.
Websites that use links from other spammy websites or websites that have low quality or spammy webpages themselves will be negatively affected.
Check your rankings and see if you were affected!
There are reports from people everywhere of being negatively or positively affected, so everyone has a different story. We are happy to say that we've seen many of our clients' websites move up.
What to Do Now?
If you've seen a downturn in your rankings, here are some starting points for moving back up in the right direction (which we at ABORG can help with):
Luckily, we can help with all the above and more! If you're looking to improve your website rankings through effective, legitimate search engine optimization tactics, we can help.