An estimated 20 million Canadians use some form of social media.
As a business owner, or important decision-maker, we understand that you might not be among them.
You might even see social media as a waste of time – time that you, personally, don't have to waste.
But as a decision-maker for your company, you probably also understand numbers. And with 57% of Canadians active on social networks… well, even if you personally think social media is a waste of time, you understand the fact that it's where people spend their time.
---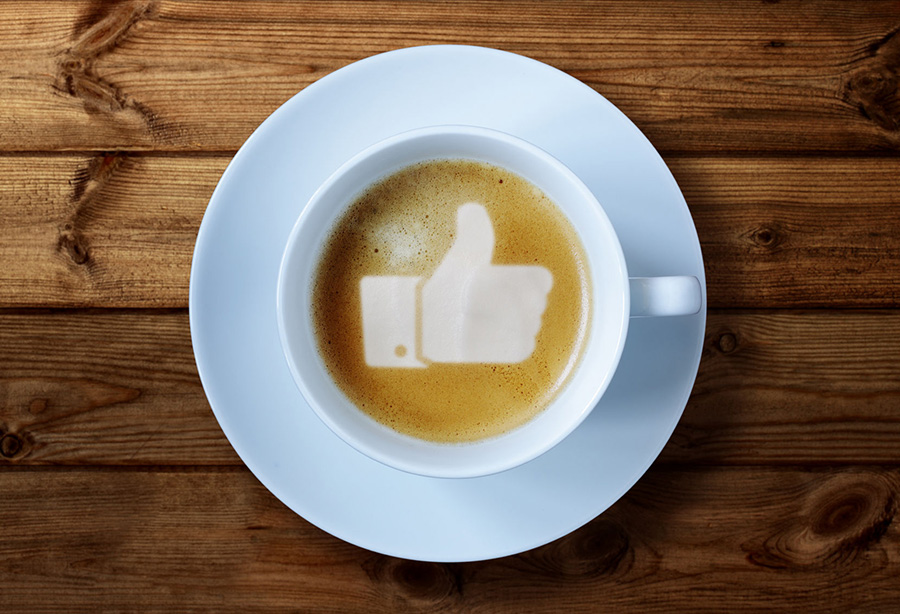 Today, we're in an era of increasingly fragmented audiences. Newspapers grasp on to an aging fraction of their former readership. Radio listenership is down across the board. Millennials with a cable TV subscription are seemingly the exception, rather than the norm.
In this climate, social media plays a vital role for marketers: it offers businesses a captive audience: a way into people's lives, and a way into their homes.
Read on to see which social media platforms, as a business decision-maker, you should be looking towards to reach your target audience and get new leads into your sales funnel.
Facebook:
Monthly active users: 1.59 billion

[/raw]


What is it?
Facebook is, by far, the leading social media platform in the world today. Every user has their own profile page, and users post text, images or video on their own page or friends' pages. Companies also have pages that they use to promote their services and interact with their customers. When a user logs in, they are greeted with their "news feed", which is a listing of recent stories and activity from their network of friends, companies and pages that they follow.
Who's On It?
Facebook's user base is huge, but it's also pretty well-balanced. As is typical with social networks, usage is heaviest with the 18-34 age group, but very strong up to age 54. Also of note is that the fastest growing user segment on Facebook is the 65+ demographic.
The benefits:
Love it or hate it, Facebook is here to stay, and it's one of the top places that people spend their time online. Its users provide the platform with a heck of a lot of demographic data – which makes it an appealing place for advertisers to run targeted campaigns to reach their exact target market. The advertising options are fairly robust in terms of targeting, format and budget. And users are fairly accepting of the fact that seeing ads is a part of the deal.
The drawbacks:
With so many companies competing for people's attention, it can be tough to stand out amongst the crowd. As well, for the past couple of years, Facebook has deliberately restricted the reach of company pages. In practical terms, this has forced many businesses to pay for their company's posts to be seen by the masses.
What types of businesses should be on it?
Regardless of whether you use it in your personal life, most businesses should at least have a presence on Facebook.
What types of businesses shouldn't bother?
Companies with a strong leaning towards business-to-business sales may find that their time and resources are better spent elsewhere.
LinkedIn:
Monthly active users: 100 million

[/raw]


What is it?
Pretty simply, LinkedIn is the social network for business. Similar to Facebook , everyone has their own profile page, which they generally will load up with their resume, qualifications and endorsements. People generally use it to network with colleagues, coworkers or recruiters, look for jobs, or find content to help them improve their skills in their field.
The benefits:
LinkedIn is exclusively oriented towards professionals. If your goal is to reach decision-makers with your product or service, LinkedIn is likely the best place to find them; this makes it an ideal platform for companies offering business-to-business (B2B) products or services. It's also a good place to attract new talent and allow prospective employees to learn more about your company and corporate culture.
The drawbacks:
LinkedIn's pay-per-click advertising platform is highly-targeted, but that comes with a cost – it can tend to be significantly more expensive per click, which can make it cost-prohibitive for some companies. As well, people tend to check in on their account less frequently than some of the other networks, so generally, user engagement can be lower than other networks.
What types of businesses should be on it?
In our opinion, it makes sense for just about every company that does office-type-work to at least have a company page on LinkedIn.
What types of businesses shouldn't bother?
If you are looking only to reach the consumer market, it's not a good fit. As well, if you can't be responsive to inquiries that come in through the platform, then you may be better suited not having one at all.
Twitter:
Monthly active users: 320 million

[/raw]


What is it?
Twitter is a social media platform based on messages that are no more than 140 characters ("tweets.") Users click to follow accounts that they find interesting, and those accounts are displayed chronologically in the user's 'timeline' when they log in. Over the years, it's primarily become a great source for breaking news, content creators, and experts in niches that interest you (sports, politics, music, gaming, etc.)
Who's on it?
Twitter's users tend towards the tech-savvy info junkies. Overall, their user base skews a little bit younger than Facebook, but older than platforms like Snapchat and Instagram.
The benefits:
Many companies find Twitter to be a great extension of their customer support and customer service programs. The instantaneous and intimate feel of the network make it good for that. Having a Twitter presence is also a great way to drive traffic and leads back to your website. And unlike Facebook, your posts will reach everyone who follows you, every time (assuming that they're logged in to see it at the time it's sent.)
The drawbacks:
Twitter moves quickly, so your opportunities for users' attention can be fleeting. If a user follows a lot of accounts, then your tweet may only be at the top of their timeline for a very short time. You can ensure that your tweets are seen by utilizing the Twitter Ads platform, but it's still pretty easy for users to ignore or actually dismiss your ad.
What types of businesses should be on it?
If your company's operations depend on getting people to your website – whether that's to sell them goods, or just provide more information on your services, then having a regularly-monitored Twitter presence is a good tool to have in your box.
What types of businesses shouldn't bother?
Any company who doesn't have a person they can put in charge of their Twitter account shouldn't bother setting one up – it just moves so quickly that if you don't reply right away, you might be too late.
Pinterest:
Monthly active users: 100 million

[/raw]


What is it?
Pinterest calls itself "the world's catalog of ideas," and that's an apt description. Users create an account and either search for specific items, or start following other users. They are then able to create their own "boards" and "pin" items to them. Think of it, essentially, as an online scrapbook.
Who's On It?
Pinterest's demographics skew heavily towards women, making up 62% of the user base. A reported 42% of female internet users are on Pinterest, compared with just 13% of male internet users.
The benefits:
Pinterest can be an excellent way to build up your company's online presence and some companies have found it to be a tremendous driver of interest and traffic. And because of the ease of clicking through from a pin to somebody's website, it can really be powerful as an e-commerce tool – with some estimates saying that the platform has a conversion rate that's 50% better than Facebook.
The drawbacks:
Even if you're the original 'pinner' of a post that picks up a lot of shares, it may be 're-pinned' so that the original credit is lost and it no longer features a link to your brand or website.
What types of business should be on it?
Products or services that have some sort of visual element to them are more of a natural fit with what Pinterest offers for companies. Some categories that tend to be highly viewed and pinned include food & drink, home décor, and crafts or handmade goods.
What types of businesses shouldn't bother?
Generally, if your business is mostly targeted towards men, then there might be better avenues to explore in order to reach the mass market.
Instagram
Monthly active users: 400 million

[/raw]


What is it?
Instagram may be the perfect social network for our times. It's an app that's designed to be used exclusively on smartphones and tablets. In a culture increasingly obsessed with selfies, Instagram has become the go-to platform for the under-40 crowd to share their photos with their friends.
Who's on it?
Instagram's biggest user base is the 25-34 demographic, followed by the 18-24 crowd. Along with other visually-based platforms such as Snapchat, Instagram's user base generally skews young, and a recent survey found that it's considered the most "important" social network by American teens.
The benefits:
Instagram boasts the second highest user base of any of the main social networks and appeals to a wider general audience than Twitter. There is a high amount of engagement from users, who have the option to 'like' or comment on posted photos. Their users are also engaged in the sense that about 60% of Instagram users open the app on a daily basis.
The drawbacks:
As a branding initiative and buzz builder, Instagram's value is clear; however, as a direct driver of website traffic and sales, the jury is still somewhat out. The main drawback from a marketer's perspective is that you can't include or attach links to a given image; the only place you can put them is in your profile's biography section, which necessitates the caption, "click the link in the bio" on photos which are trying to drive action beyond likes or comments.
What types of businesses should be on it?
For companies whose products are visually impressive, Instagram is a slam-dunk. It's also a good place to reach those relatively younger consumers, the under-34 crowd, at a place where they tend to visit quite often.
What types of businesses shouldn't bother?
Companies whose products or services do not have some sort of visual approval can safely steer clear.
Snapchat:
Monthly active users: 200 million

[/raw]


What is it?
Snapchat is a relatively new social media platform but its user base has grown extremely quickly. The easiest way to describe it is as picture-based instant messaging. Users take photos or short videos ("snaps"), can customize them with overlaid text or graphics, and send them to their friends. The messages expire after they're viewed (though, anyone can take a screenshot on their phone to get around that.)
The benefits:
Snapchat may be completely befuddling to older generations, but that's probably much of the appeal for younger generations – with mom and grandma on Facebook in increasing numbers, teenagers have taken up Snapchat as their safe haven online. Snapchat claims that it is the best way to reach 13-34 year olds and that over 60% of North American smartphone users in that demographic are Snapchatters.
The drawbacks:
As an advertising platform, it's only feasible for large brands – for the moment, at least. But smaller companies can definitely establish a presence.
What types of businesses should be on it?
Companies who count youth – teens and twenty-somethings—as the main part of their customer base might consider establishing some sort of Snapchat presence.
What types of businesses shouldn't bother?
At present time, Snapchat is more appealing for large brands. For now, it's not recommended for most local, or smaller companies – but is something to keep an eye on, particularly if the platform continues to grow its user base so quickly and opens up advertising options more.


Other Social Networks
Youtube, while not a social network in the traditional sense, is incredibly popular and if you have video content worth sharing, you'll still want to have a presence on there. Youtube content accounts for the second-most amount of shares of all web platforms.
Google+ links with users' Google accounts and because of that, has an enormous user base. As a social network, it's popular with some niches, but for businesses, we recommend putting more effort into Google My Business optimization, and perhaps simply cross-posting your Facebook or Twitter content to Google+.
Vine is a platform that allows users to create very short, looped videos. For the majority of local businesses, its applications are minimal and we recommend spending that time on one of the platforms mentioned above.
Need social media help in Ottawa?
ABORG offers social media marketing services to businesses in a wide range of industries throughout Ottawa, Eastern Ontario and beyond. Get in touch with us today to have a chat and see how we can help your business establish a social media presence that enhances your brand and delivers results.