Choosing a good, reliable web hosting company is a major part of a website and business – especially if you rely on your website for lead generation or have an online-based business. Many people focus first on price when it comes to finding a web hosting company. Yes, price should definitely be a factor but it shouldn't be at the top of the list. For businesses, reliability and quality should be at the top. As your website is your business, problems with your site can negatively impact your brand and customers.
For example, if there is a malware or security warning attached to your company's website on Google, there's a good chance that your potential clients will simply move on to the next company listed. So, you've just missed out on a potential client. And what if that person mentions this bad experience when your company name is brought up in a discussion? It's definitely not what you want to happen.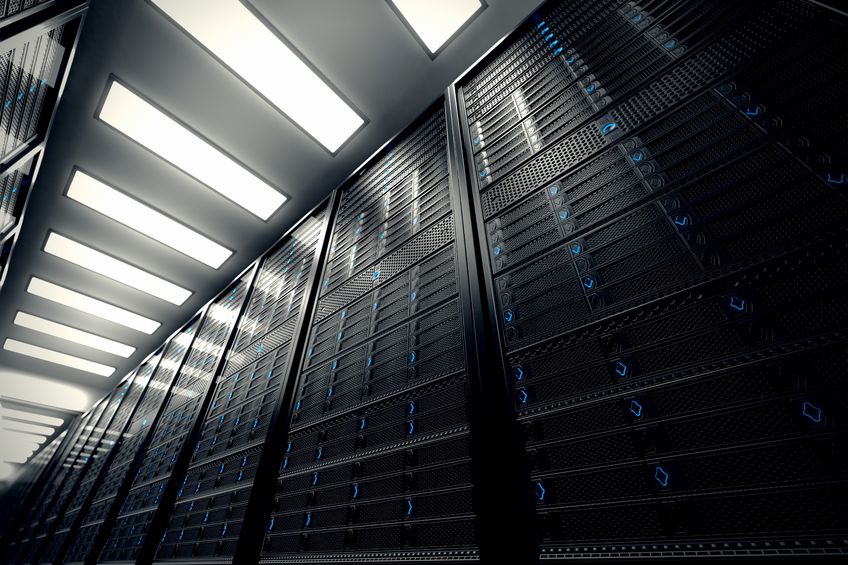 ---
What to Look for in a Hosting Company
You need a hosting company that cares about their clients and businesses. Big web hosting companies will usually have hundreds or even thousands of clients on the same server, sharing the same IP address. The problem with this setup is that if one client does something to get their shared IP address blacklisted, then it may affect everyone else on the same server using the same IP address.
And quite often, those big web hosts don't restrict the types of sites that they put on the same server, regardless of the content/material. If you're on the same server as questionable sites, that can potentially have all sorts of negative effects of your site. You should look for a hosting company that offers a business-friendly "neighborhood" – where other sites on your server are reputable, established and well-maintained to mitigate any security vulnerabilities.
The Benefits of Hosting with a Business-Focused Provider
Depending on your business, you may need to have certain server configuration/environment to run certain script/software. Big, generic web hosting companies will usually not be able to accommodate these configurations without a server upgrade or hefty administrative fee.
Web hosting companies that cater towards businesses, on the other hand, will usually make sure that their server configuration will meet the client's business needs. That can include things like installing PHP/server extensions, modules and updating software versions to ensure that the site will run smoothly.
This level of service is apparent when dealing with business hosting rather than the generic, inexpensive unlimited hosting that most provides. With large companies, their support team is usually located at a separate location than their other departments… and their primary means of communication is through their internal ticketing system. If your account requires attention or troubleshooting, this may slow down the entire process greatly as it may take time to go through multiple people before reaching the person that has any access to resolve the issue.
Let's say you need a new email account for a new employee, and you submit a request through their support ticket system. Some hosting companies will just either give you a video tutorial on how to do it or provide you with a long list of steps on how to do it.
As a business, you may not have time to do all that… and what if you encounter an issue? With specialized business web hosting, they will take care of all that and just provide you with what you need.
Don't Believe in the Marketing Myth of "Unlimited Hosting"
A lot of web hosting providers offer something called Unlimited Web Hosting, which is a marketing gimmick that makes it seem like there's no limit on the storage space or bandwidth/traffic that your site can use.
What they generally don't make clear is that if your website is using too much of their servers' processing resources, your site could affect other users' sites on the same server. (And the same applies in reverse, if someone else's site is dragging everyone else down.)
So if you're running a smaller site, you may never approach the bandwidth or traffic limits, but can run into downtime or account suspension anyway. And that's why you shouldn't believe in the marketing notion of "unlimited web hosting."
Web Hosting for Business Goes Above and Beyond
Web hosting providers that cater to businesses review your site's usage, traffic and business growth to pick the best plan for you. As well, they can provide recommendation on future hosting upgrades that will fit your business goals.
You'll save yourself a lot of time and stress by choosing the right web hosting provider for your business rather than just picking the cheapest option out there. As a website is an integral part of any established business in today's world, a good web hosting provider goes a long way. If you're looking for reliable business-focused web hosting in Ottawa or throughout Canada, don't hesitate to get in touch with us.