The core goal here at ABORG is to create 'websites that deliver', but what does that mean exactly?
---
It Means Websites that Deliver Results.
We all know that for most businesses, your website is your online storefront that is always open for people to visit. It should therefore be reflective of your brand and purpose, and be as well-kept as your physical store or business environment might be (updating content, refreshing the look, keeping it tidy, etc).
But a website is much more than just a branding tool.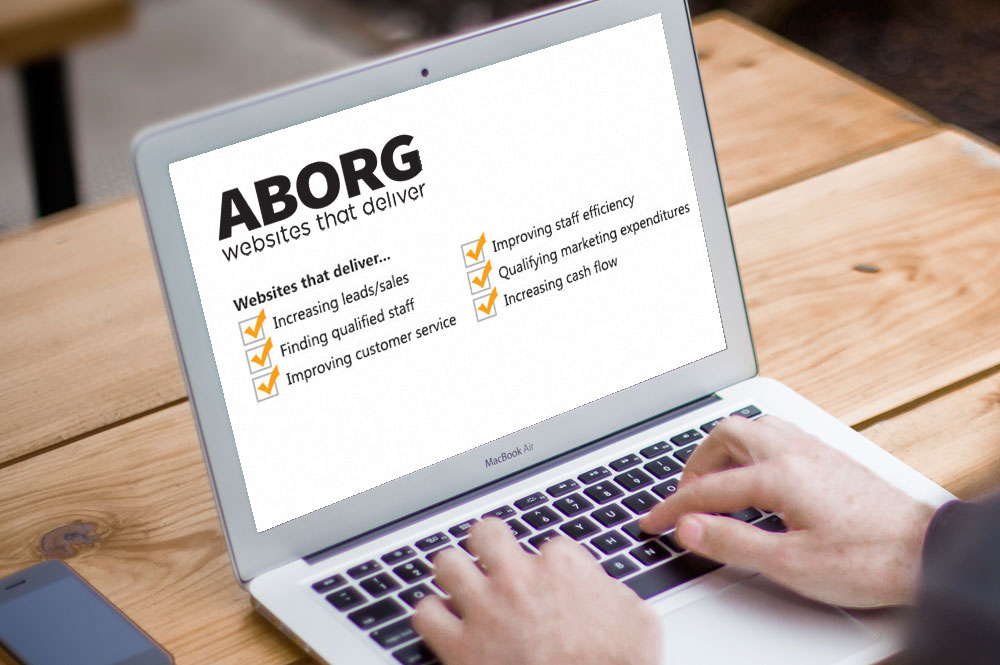 The web is how people search for what they need and, increasingly, how they make purchases. With so many websites out there, it often comes down to a window of a few seconds – literally – to convince a potential customer that you are right for them and that they should buy from you. Once you have a potential customer's attention, you need to capture their information to turn them into a lead, rather than just a prospect. If your website is equipped for e-commerce, you can even take another step forward and turn leads into sales.
An efficient and effectively designed website can do just that. Through a comprehensive strategy specific to your business' target audience that incorporates engaging content, enticing and accurately-timed calls to action, lead capture forms, prominent contact information, and optimization for better visibility in search results, your website can be your vehicle to drive sales even further.
A Website Brings More Than Just Sales
Of course, the number one priority of all businesses is to increase sales. But a website can still do much more than that.
A website can be a customer service tool. By keeping your business' product and service information up to date and including other resources and tools, you can direct customers to your website for the information they need, rather than providing it yourself every time. For instance, we might refer potential customers to this blog post so they can realize the benefits that a well-designed website can offer!
Likewise, your website can also serve as an internal efficiency tool – a source of information that your own staff can quickly refer to at any time.
A website can also help with your hiring process. Finding quality talent is difficult, and you might be surprised at how many businesses still don't list their available positions online, especially considering how many job-seekers turn to the web for employment opportunities.
Having a website will allow you to connect with more markets than any physical store or operation will allow, thereby expanding your business.
Everything is Measurable on the Web
This last point does not always come to mind when discussing websites, but it can still play a very strong role in your entire business' operation:
Due to the incredible ability to track and measure everything that happens on your website, you can start to pay more attention to where people come from, how they're getting there, and what they're doing once on your site. In other words, being able to track your visitors allows you to qualify your marketing expenditures in an incredibly precise way! For example, if you are advertising with Google Adwords, YellowPages, and other sites, you can see which of those sources brings you the best leads, and you can start to focus your marketing dollars on the source that offers the best performance.
As you can see, there are many benefits that a website can offer, and it comes down to your type of business, industry, and what sort of website you're running. If you know of a few more benefits, or have experienced them yourself, please share them with us by leaving a comment below! : )