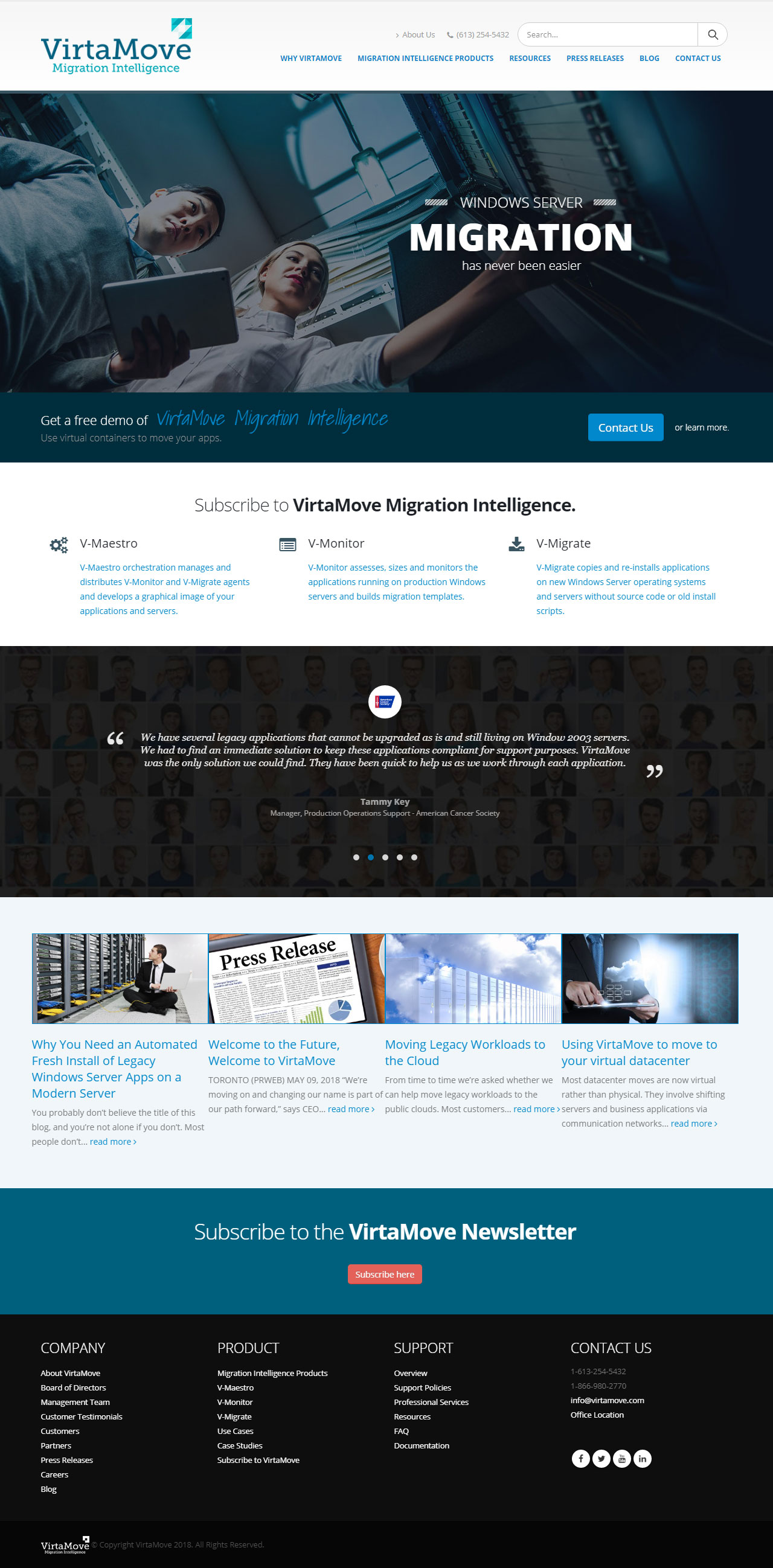 The VirtaMove migration solution
VirtaMove software and solutions help customers automatically migrate Windows applications to new OS, on new inhouse servers or clouds.

VirtaMove provides productivity gains and optimizes the use of your resources and budget. We migrate applications from old to new Windows Server operating systems in hours instead of days and months.

Everyday, VirtaMove helps customers from a range of industries automate and complete modernization projects.

Call us to understand how automated Windows migration can help you get work done and save time and money.
Web Services Provided
Strategy and Planning
Web Design
WordPress Development