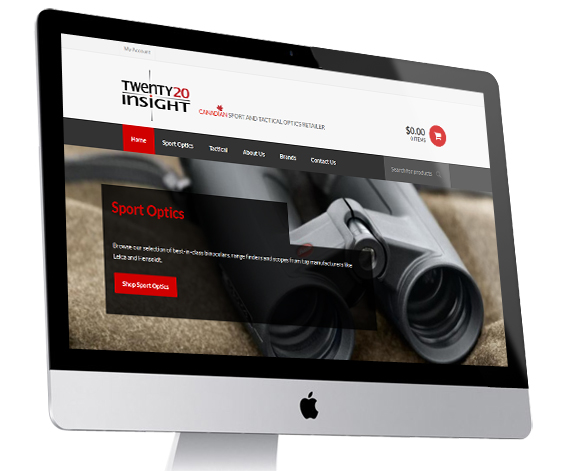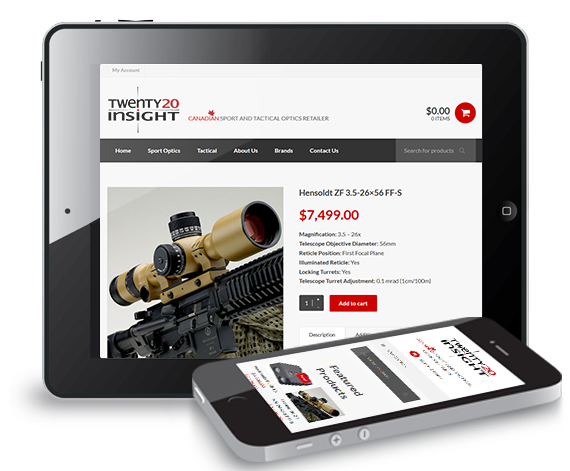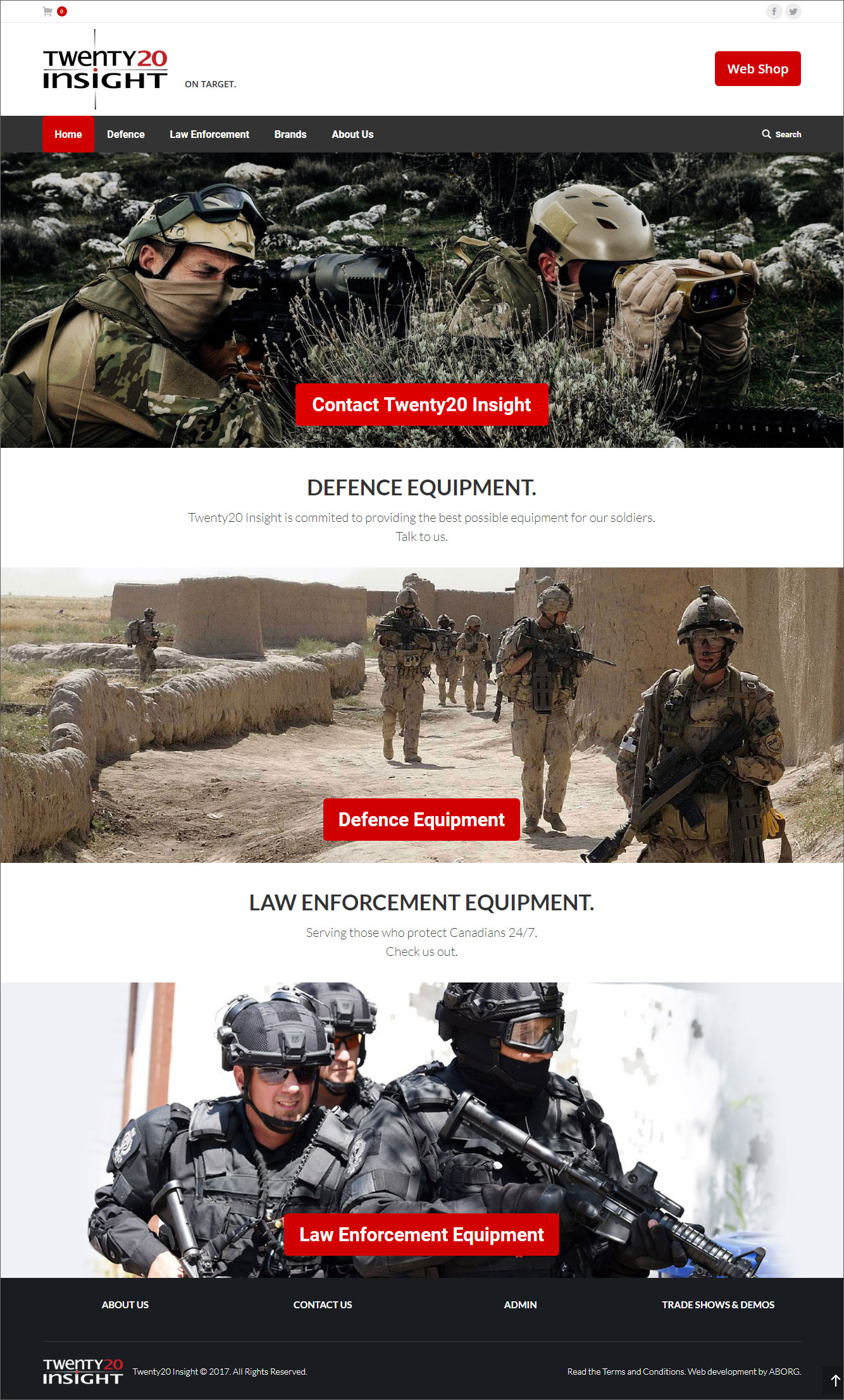 Effectively Targeting The Consumer Market
Twenty20 Insight came to us as a successful business, selling high quality optics and tactical equipment to the security and defence market in Canada. When the company landed an exclusive contract as the Canadian distributor for a major sport optics supplier – offering products like high-end binoculars and range finders – they looked to grow their business by setting their sights on the consumer market. Twenty20 Insight turned to ABORG to build their custom e-commerce platform from the ground up.

"ABORG team is fantastic. They created a beautiful and functional website that gets us first-page listings on internet searches. We are now the number one lead generator for a key supplier thanks to our increased website traffic. The key difference between ABORG and the rest of the website development companies out there is that they take the time to not only hear how you want your website to look, but to learn about your company and your clients. They then work with you to bring your vision and website best practices together to create a website that is both beautiful but will also work flawlessly. " - Andrew Lutes, Managing Director at Twenty20 Insight Inc.

The design requirements called for a high-end, modern look to reflect the high-quality products offered and instantly establish consumer trust. ABORG delivered on those goals with a look that is sleek, bold, and serves as a true showcase for the company's products. The site is optimized for search engine visibility (SEO) to drive traffic, and designed to maximize conversions with the intuitive WooCommerce platform.