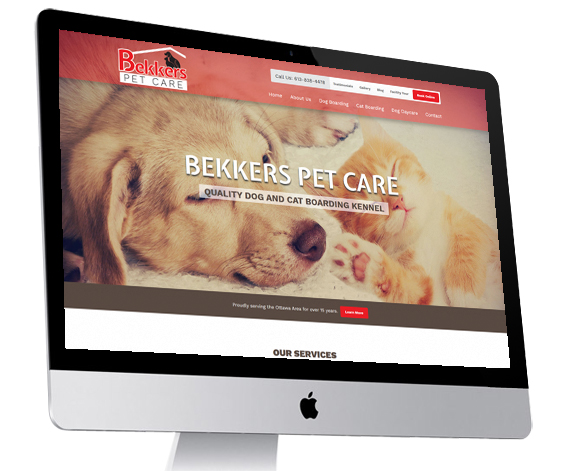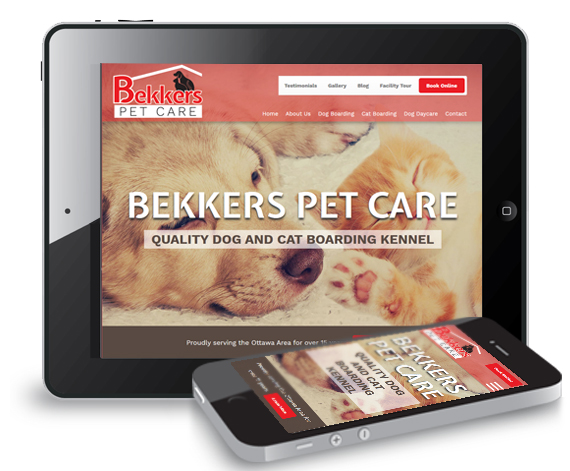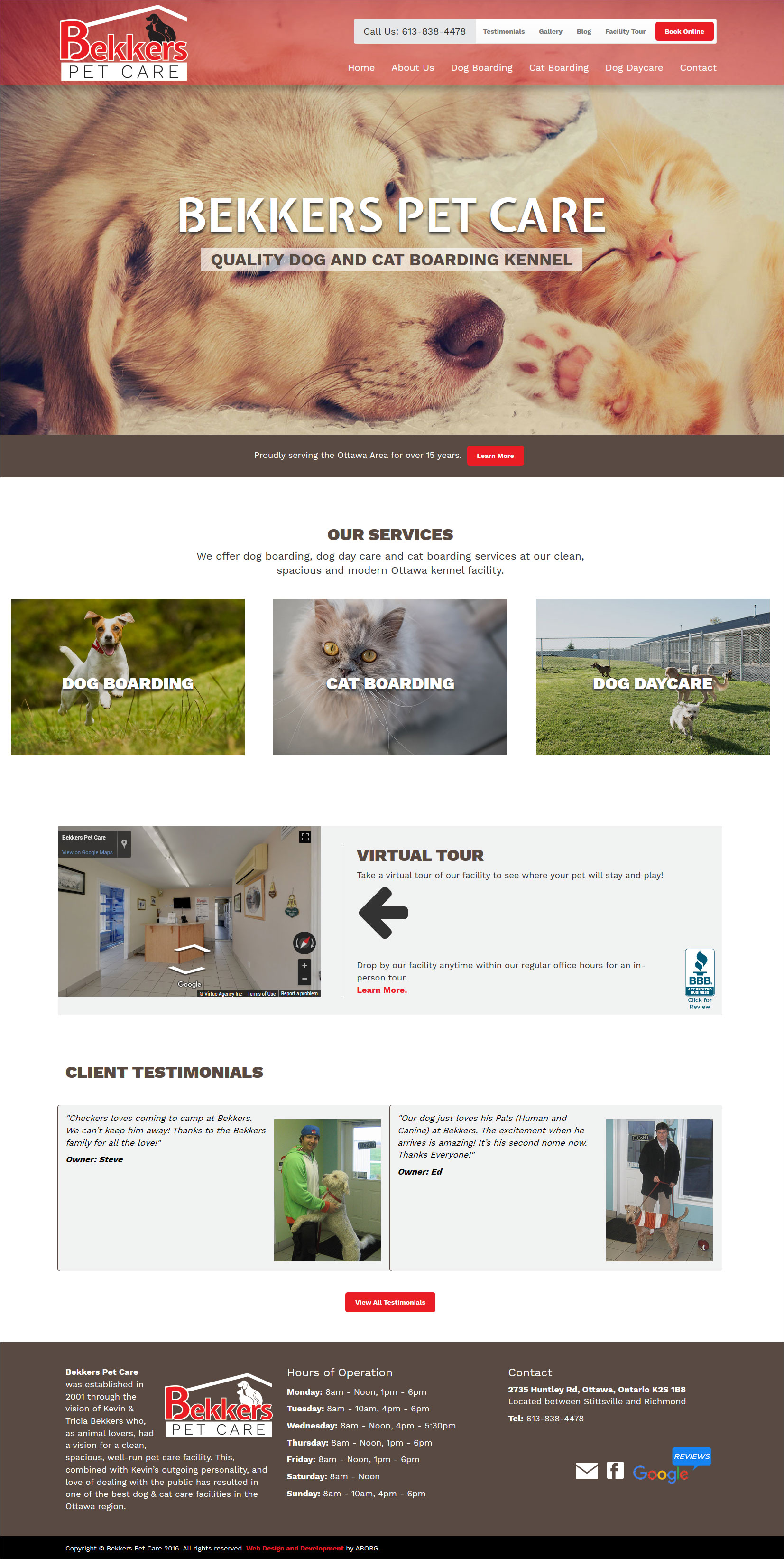 Quality dog and cat boarding kennel.
Bekkers Pet Care pride themselves on being the best pet care, pet boarding and dog daycare facility in Ottawa. For over 15 years, they've built their reputation on honesty, quality of care, and employing great people. Although their facilities and staff are top notch, their marketing materials fell short of that mark.

"Thank you for setting up our new Bekkers Pet Care web site. We have had plenty of great feedback. Our existing customers as well as the new clientele rave how easy it is to use. Since using Aborg, our business has increased and our day care has taken right off. Great people to deal with and excellent support when you need it." - Kevin Bekkers, Bekkers Pet Care

Bekkers Pet Care originally came to ABORG to help with reputation management, after some clients mistook them for a completely different kennel. Before long, they agreed to let ABORG help improve every aspect of their digital presence, and they never looked back!
Marketing Services Provided
Reputation Management
Social Media Optimization
Blog Writing
SEO
Web Services Provided
Web Design
WordPress Development
Ongoing Maintenance
Web Hosting