We always say that years on the internet are like dog years. Take for instance your best pair of jeans. They might not become outdated for 10 years or even more (depending on your fashionista status), however, your website can easily become outdated in a matter of just two years!
---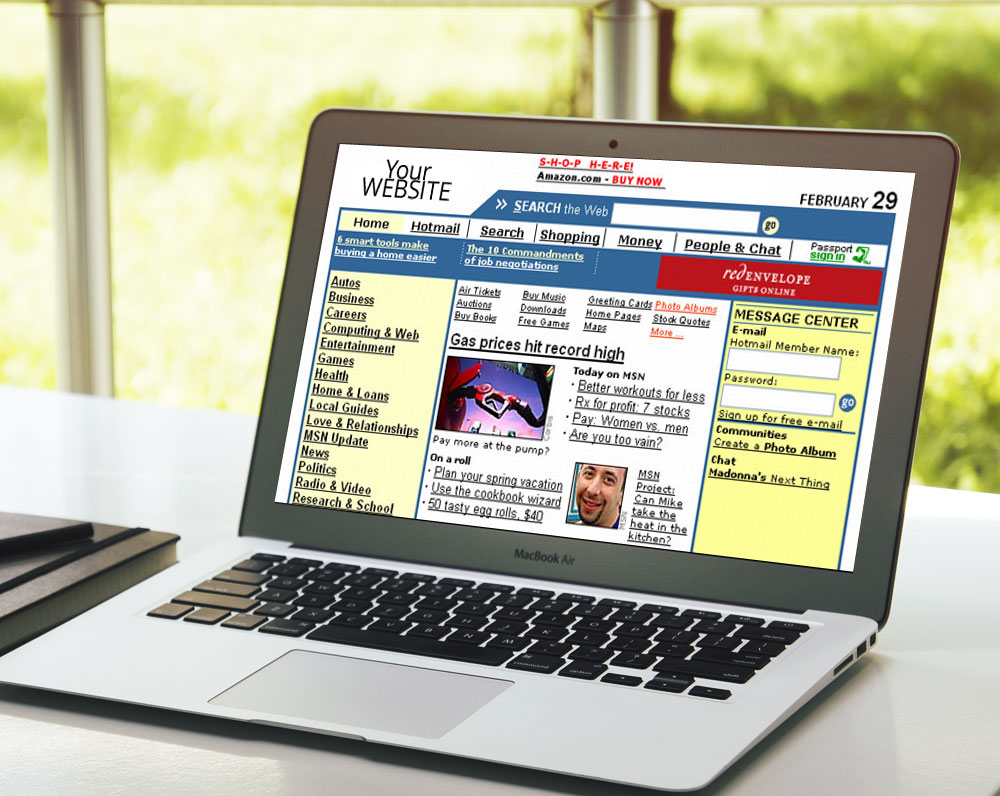 That's just the way the digital world works, and to make sure your website and business stay as 'current' as your wardrobe, you need to keep it up-to-date with the latest digital developments and trends.
6 Signs Your Website Might Not Be Keeping Up With the Times
1. Stale
You aren't updating content or the blog anymore (or you don't even have a blog); the information has become outdated and possibly irrelevant.
2. Behind on Updates
If you run a content management system (CMS) like WordPress, your version is way behind and many of your plugins are also outdated or possibly not even supported anymore.
3. Old Coding
Your regular HTML site was developed more than four years ago. Times have changed and so have best practices in coding, like HTML5 and CSS3 which have become dominant in the past several years.
4. Low Priority
The time has come where you find yourself not wanting to invest more time and energy into your website. You rather spend your time on other parts of the business, essentially pushing the website aside since it isn't doing much for you.
5. Design
The design itself is starting to look dated and old fashioned. Web design trends especially are rapidly evolving all the time, where a website that's a couple years old is like a pair of jeans from 14 years ago.
6. Messaging
You still use words like "welcome" on your homepage, or you use clip art or unoriginal stock photos to illustrate your messaging. The content itself is also too short or too lengthy.
7. Mobile-Unfriendly
Your website doesn't have a mobile version.
Ok, so maybe you can relate to a couple of these, or more. The question then becomes, "so what?" You need to see what a truly effective website can do for you and your business.
6 Reasons You Should Care About Having an Updated Website:
1. Trust
A new and current website with regular, fresh content portrays much more of a trust value than one that's outdated and stale. Trust plays a huge role in whether a visitor becomes a customer or not. Along the same lines, a newer website also instills a better sense of security if the visitor is to submit any sort of personal or payment information.
2. Experience
A pleasant, user-friendly experience is more likely to have people coming back again, especially (cannot put enough emphasis here) if they are visiting from a mobile device! Having a scattered, unorganized and unintuitive website and without a mobile version is a recipe for people not to come back again – and for Google to demote your rankings.
3. Security
A modern-day coded website using all the best practices will result in better security, helping to prevent hack attacks to your site and to protect user's personal and payment information should they be providing it to you online.
4. Brand
An old-fashioned, outdated website says just that about your brand – "old news". A website is your digital storefront and is one of the key ways to communicate and develop your brand image.
5. Conversions
You can be assured that a strategically designed website that channels users in the right direction with relevant, captivating messaging, appropriate imagery, and the right calls-to-action will result in better conversions for you – whether that means more online sales, more inquiries, sign-ups, Facebook fans, etc.
6. Results
More than just conversions is "results". An effective website will help you achieve your business goals – even the ones that are seemingly 'offline'. A proper website will create a unique, memorable user experience, give them the information they need, portray the brand image you want, recruit qualified employees, and help you be found by people looking for your products or services. Whether or not your sales take place online or offline, the website is a major driving factor.
If you see your website is falling behind the times and you recognize the value in updating it, we'll be happy to construct for you a new, strategic and effective website that delivers the results you're looking for.
– Penguin