The internet is a rapidly evolving technology. This can be both fortunate and unfortunate for your business, as it means there are always new opportunities to take a hold of, but there are always trends and technologies becoming outdated as well.
---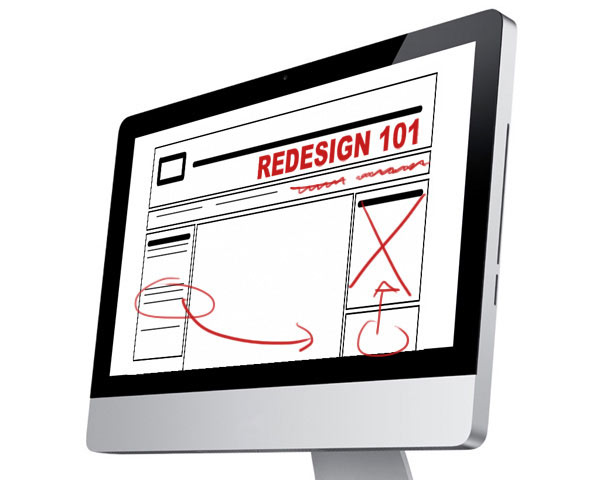 As we identified in our recent post on New Web Design Trends for 2013, one of the most prominent and important changes happening on the web is the drive towards responsive designs, meaning a website will adapt its layout on the fly to be best presented on whatever screen size you are viewing on, whether that is a giant desktop monitor or a smartphone.
Everyday new businesses emerge and new websites pop-up, but in today's online reality, revamping your website doesn't necessarily mean simply changing its look. A complete redesign includes making sure that your website is getting you the results you want and need by being strategically designed. It means making sure that your website delivers results. But with so many variables, how do you know if your website is delivering? You need to ask yourself these questions:
Is your traffic decreasing, or not as good as it could be?
Are you still getting leads from your website? Did you ever? Or could you be getting more?
Is your website still relevant? (Maybe your business has grown and the content no longer reflects your current situation.)
It may be time for a redesign if:
Your branding has changed
Companies rebrand all the time, and oftentimes the website gets neglected. If your business has recently updated their logo or graphic elements such as colors or print materials, it's always good practice to make sure that the website mirrors these changes, since after all branding is all about consistency.
Your website traffic is decreasing or stagnating
Google likes new and fresh content to give to its users. If your website has gone stale, Google will likely notice this. Redesigning your website also means you can take advantage of the latest web programming languages like HTML5 and CSS3, which not only give your website a much enhanced visual look, but are also appreciated by search engines. Redesigning your website is also a perfect opportunity re-evaluate your search engine optimization efforts and make improvements into your new design.
Your sales are down, or not as good as they could be
Investing in your website means investing in your business. There is a certain level of trust that goes along with shopping online (especially for e-commerce websites) and if your website looks outdated, customers are more likely to assume that your business is outdated. Likewise, if your website has not been strategically designed, it's likely you could get a lot more results out of your website than you are now. The same applies even for website that don't sell directly online.
Your site is more than 3 to 5 years old
Trends come and go, and especially so on the internet. 3 to 5 years may not seem that long, but in internet years it's a lifetime. It's important to keep a fresh spin on your website using the latest in HTML5 and CSS3 to make your business appear relevant and modern.
Your site is not integrated with social media
Social media itself is a trust factor for any website, and has a whole array of other benefits we couldn't possibly cover here. Integrating social media into your website is more than just adding a couple icons, its adjoining your social media strategy onto your website with sharing features, widgets, comments, and more. It has been recently documented that clients who interact with you on social media contribute on average 5.6% more to your bottom-line.
Your site is not mobile-friendly
If you want to tap into a relatively new and super-fast growing market, now is the perfect time to redesign your site and make it responsive for mobile. A responsive website will interact better on mobile devices, giving your clients more opportunities to find your business, get to know you, and spend their money with you. This is also a great way to appeal to the younger generations. Switching to a mobile-friendly site will broaden your base and increase your traffic.
It all starts with your business goals, followed by strategy, design, and the right execution.
So when will you be redesigning your website?