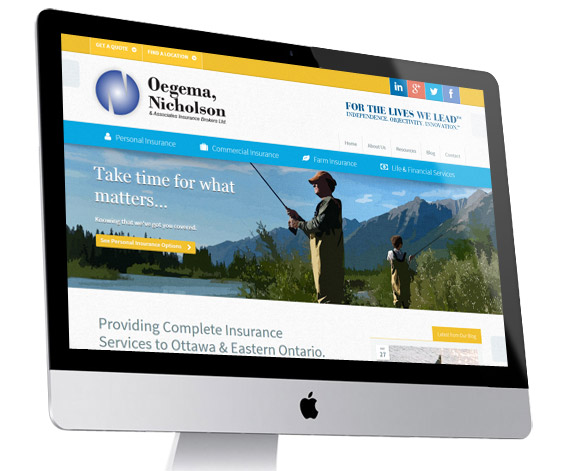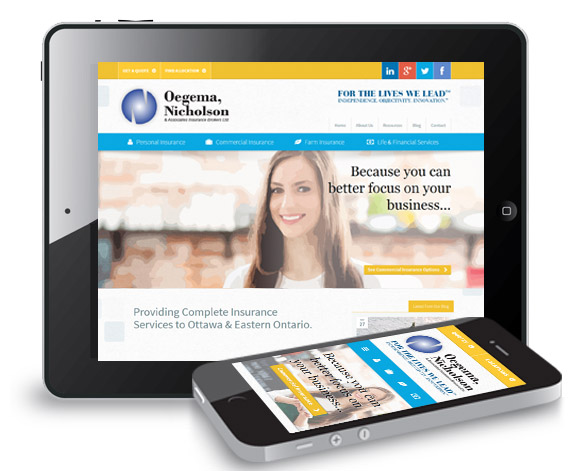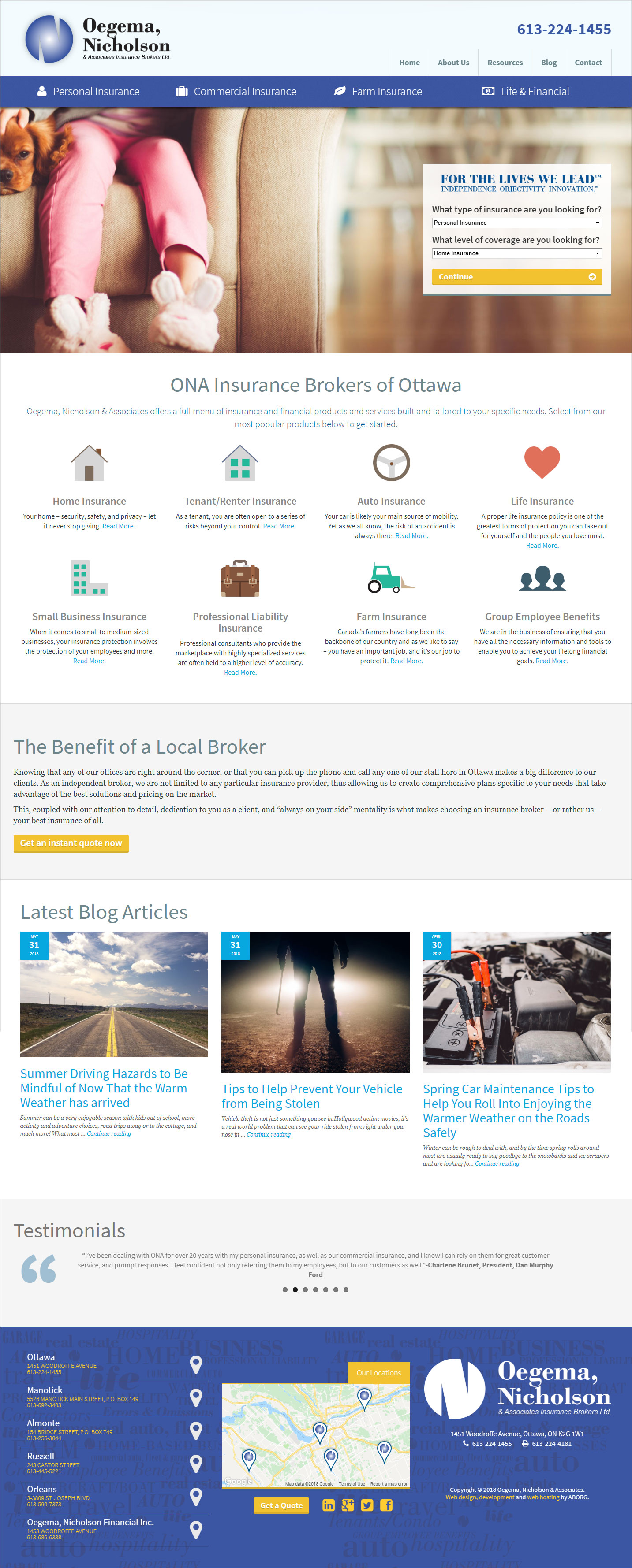 Creating a Presence To Connect With the Ottawa Community
Oegema Nicholson & Associates (ONA) is the largest private insurance brokerage in Ottawa with a very diverse and reputable brand. However, their previous website did not do their 'offline brand' justice. Our redesign drastically changed their online presence so as to reflect the quality and prestige of their brand, and to showcase their experience in all different insurance markets. The new site continues to be an important lead generation tool, and has also helped to give a new sense of pride to the company and its employees.
"The whole experience working with ABORG and the results that we got from our new website are amazing! Just amazing! We used to be embarrassed by our old website and nobody wanted to send clients to it. Needless to say, we never got any business from it. After the redesign, we are so proud of how it looks that we can't wait for clients to go check it out. The search engine ranking improvements are just fantastic. It didn't happen overnight, we knew it would take time but we are not getting so many new inquiries through the site. Web visitors now just fill out the forms and we get a complete qualified lead. -
Lesley-Anne Oegema
We also support the growth of their web presence through management of their social media presence and blogging on their website to drive new traffic through shareable content.
"We also outsourced social media management to ABORG and they had some amazing ideas that we would have never came up with ourselves. I don't know why would somebody try to do it all in-house by themselves when outsourcing to the right company so much easier, we can just focus on what we do best and ABORG knows best how improve our website and marketing and we trust them to take care of it. They always come up with new ideas and suggestions so our website stays updated and current. Your team is very responsive and approachable which makes the ongoing relationship very easy and productive. Thank you for taking care of everything." -
Lesley-Anne Oegema
Read more about this project and its top features in
this blog post
.
Marketing Services Provided
SEO
Social Media
Email Marketing
Blogging
Web Services Provided
Design
WordPress
Ongoing Maintenance