Helping companies market business products and services through better websites.
At ABORG, we specialize in website creation and marketing for business–to-business products' manufacturers, wholesalers, distributors and service providers in the industrial, technology & engineering industries. B2B marketing requires a unique approach; one that we've refined over the years to help hundreds of businesses like yours identify and target their ideal customers online through the following services:
---
B2B Insights:
Did you know?
Your internet presence is essential.

89%

of business buyers use the internet for research and purchasing decisions.
Your pitch needs to appeal to young professionals. Close to 50% of B2B researchers are millennials (18-34 years old).
You can't only target C-Level Executives. Non c-suite workers have influence on the purchasing process over 80% of the time.
You need a great experience on mobile. Mobile usage is intensifying quickly as part of the B2B purchasing process (up 91% over the last two years.)
You might think that B2B purchases are calculated decisions driven only by the bottom-line. At ABORG, we've found that triggering an emotional response is the best path to success. Giving your website and marketing materials a true wow-factor allows your company to stand out from the crowd. Allow us to show you how triggering an emotional response in a B2B buyer can set you apart from your competition.
Would you like to get more insights? Click here to learn how to reach business decision makers through pay-per-click (PPC) advertising in Google, LinkedIn, Twitter and Facebook.
---
Business-to-Business Success Stories
The term "B2B" can cover a lot of ground. Here are some of our past and current client projects; click on each one to learn more about our work.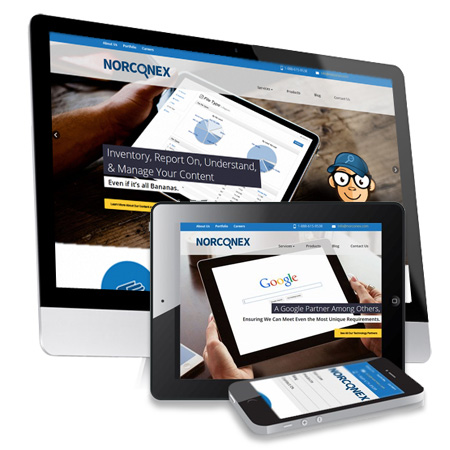 Norconex
In order to improve their digital brand, ABORG helped Norconex communicate an image of a well-established, experienced company with a very specialized range of products and services; and promote their brand in targeted sectors by appealing to the decision makers in large companies. ABORG's recent work also includes additional search engine optimization and paid campaign projects to promote specific packages and products.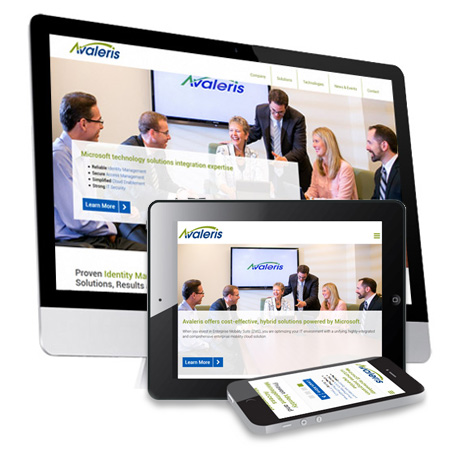 Avaleris
Avaleris helps enterprise and government organizations tackle challenging business problems related to the IT security of user identities and their secure access to networks and information. ABORG worked with their team to build a modern site that reflects the highly technical nature of the company's work, encourage on-site inquiries, and serve as a recruitment tool for top-notch talent.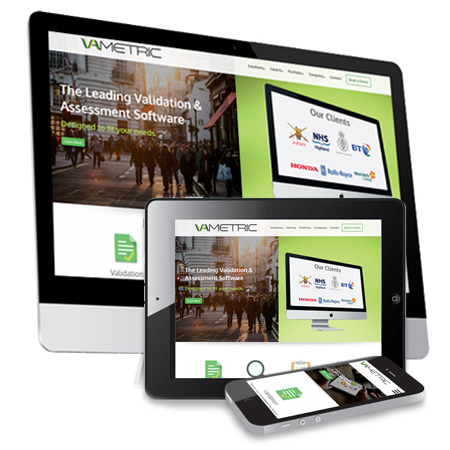 Vametric
Already firmly-established in the United Kingdom as the leading validation and assessment software platform, Vametric turned to ABORG to launch its operations on the other side of the Atlantic. ABORG's team worked on a comprehensive strategy, from market strategy and messaging to the development and delivery of a modern and innovative website.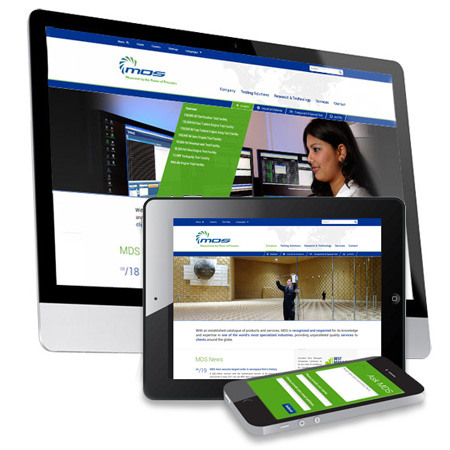 MDS Aero Support
The MDS team believes that if your business is cutting edge, your website should be, too. And "cutting edge" is exactly what our team was able to deliver for this global leader in turbine engine testing. This project was the second redesign ABORG did for MDS Aero in the last several years. Both redesigns were focused on better showcasing their business' growth and direction, including the latest R&D advancements that they have continually brought to the industry.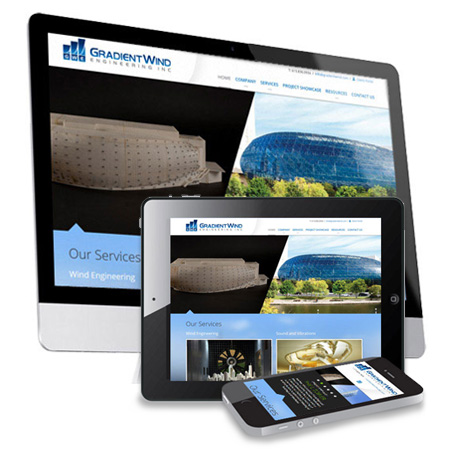 Gradient Wind
Gradient Wind Engineering relies on a precision approach for the design and implementation of large-scale wind engineering projects. ABORG utilized an equally-precise approach in developing their revamped website – the ideal blend of form and function. To showcase the company's portfolio, ABORG implemented a user-friendly showcase gallery; to expedite their processes, we built a client portal to allow easy upload and download of files as needed.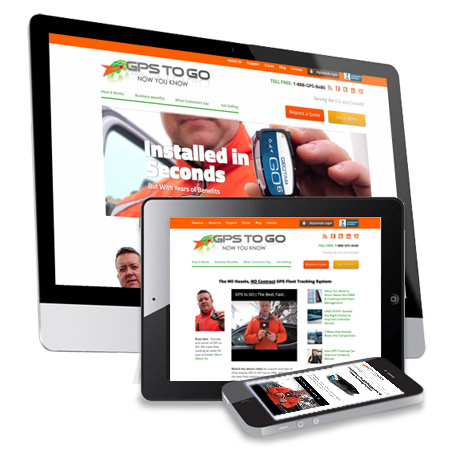 GPS to Go
Fleet tracking is one of the hottest trends in business today, using new technologies to optimize transport operations that had been relatively unchanged for decades prior. GPS to GO is on the forefront of the telematics revolution and ABORG has been an extension of their team since the beginning. Our long-term relationship has seen us provide two redesigns over the years and a huge range of marketing services (including social media, advertising, and blogs) that attract targeted traffic. The results speak for themselves: recently, the company's 'traditional' modes of marketing, like cold-calling, have been generating only 10% of the results that our AdWords PPC campaigns generate for GPS to GO.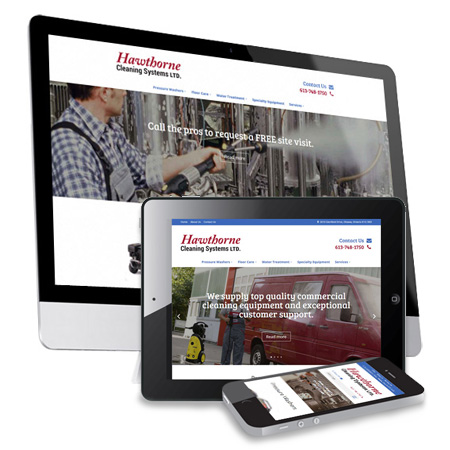 Hawthorne Cleaning Systems
Hawthorne Cleaning Systems, which sells and services commercial cleaning equipment, started as a spin-off from their parent company, Professional Mobile Wash. When the company decided to really grow the HCS brand, they called on ABORG. We delivered a site that brought a fresh look, catalogue functionality and optimized content; and marketing campaigns that provided so many online leads that they could grow the sales team and reduce their cold-calling. A clean sweep!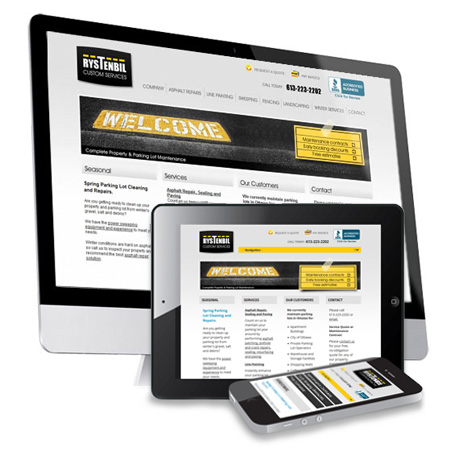 Rystenbil Custom Services
In some cases, ABORG has been able to deliver results beyond our clients' wildest expectations. That was certainly the case with Rystenbil Custom Services, a well-established property maintenance company in Ottawa. ABORG built a website that took the company to new heights, with professional branding and advanced search engine optimization. It led to a 1500% return on investment in its first year – and more online leads than the company could handle.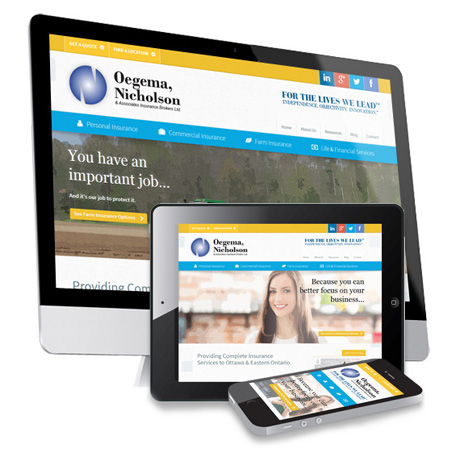 Oegema Nicholson & Associates
In the crowded and competitive commercial insurance industry, it takes a lot to stand out. Oegema, Nicholson & Associates, founded in 1961, has relied on ABORG for years, to do just that. ABORG has guided the ONA Team through two website re-designs, and has helmed a variety of online marketing services over our long-term relationship with the company, including AdWords campaigns, social media and blog writing.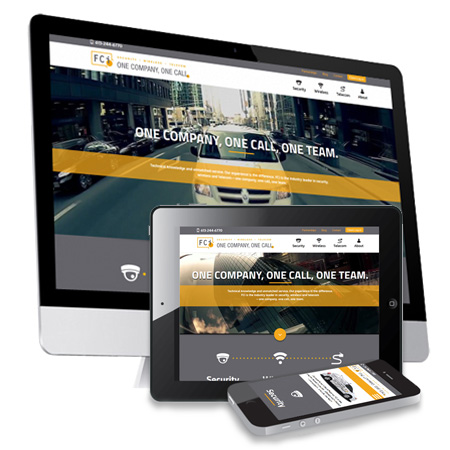 FCi
FCi is an industry-leading provider of security, wireless and telecom provider, that first turned to ABORG for guidance and assistance in establishing their social media and blogging activities. With an established relationship, they called on us again to develop an entirely new website that truly reflected their position as an innovative market leader We delivered a product that helped unite the company's rapidly-evolving positioning and business goals with its online presence.
Request Free Consultation
Tell us about your business below and we'll be in touch to learn more about each other. We love what we do and we love working with clients who see us as a long-term partner and extension of their team. It's this commitment to understanding your business and your needs that puts us in the position to deliver remarkable results.
If you're ready for real improvement, we're ready to help.