We are very happy to announce the launch of the brand new website for Destination Anywhere as of just last week!
---
Destination Anywhere is a local Ottawa travel agency that specializes in destination weddings, tour trips, cruises, luxury vacations, and all the finer details of traveling to give you a seamless, unforgettable getaway. The owner, Brenda, started the business about 15 years ago out of her passion for travel and her desire to help others explore and experience the world around us like she has.
The website, being her online storefront, needed to reflect their high quality service and vibrant passion for what they do.
Before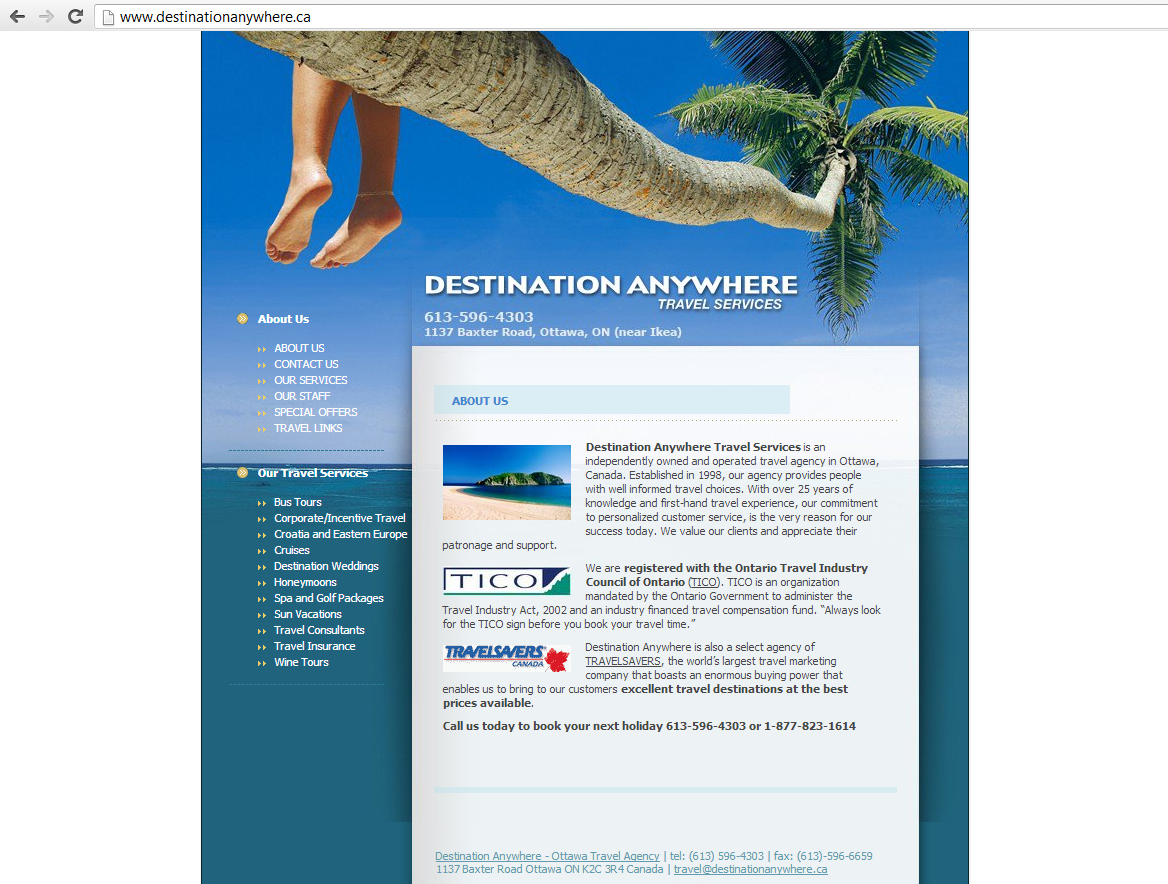 Above is Brenda's previous website, which although served her well for quite some time, needed a refresh of its content and look to better serve and appeal to her customers.
So that's precisely what we did.
After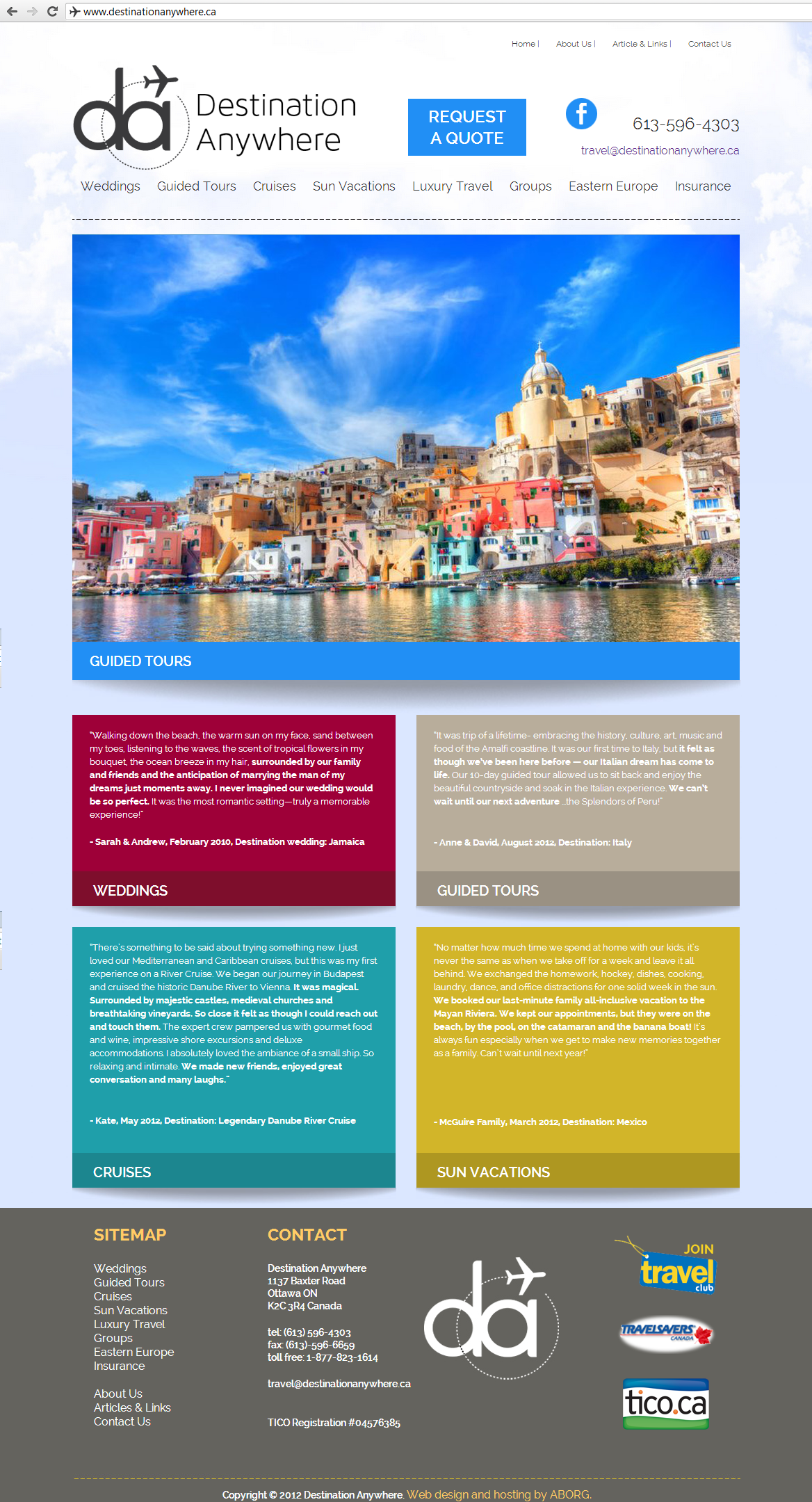 Above is a screenshot of her brand new website.
We employed some of the latest web design trends when designing her site, and used fresh, bright colours to reflect their vibrant passion for what they do and large, quality images to transport the viewer to the destination they are looking at.
The website is clean and airy, with a very simple-to-navigate menu and big buttons to help visitors find exactly what they are looking for.
Part of the process in redesigning her website was re-branding, and in doing so – recreating her logo.

The new logo is sharp and catchy with a modern feel that communicates to their luxury market and instills the high quality of their service. We are quite happy with it, and so is Brenda! : )
However, we feel the above screenshot just doesn't do the actual website justice. So we invite you to visit the Destination Anywhere website to browse around and experience the sights and colours of the world from Brenda's eyes to you.