---
We are thrilled to finally announce the launch of our new website!
Here are some of the big improvements you will see:
A responsive design that automatically adjusts to different sizes of devices and screens.
A new portfolio with helpful filters to sort entries by what you're interested in, such as by industry or technology.
Improved navigation & content organization to help you find information faster.
Cleaner, more content-focused pages that tell you clearly how each service can work for you.
Wider, more open spaces, making it easier to read content.
An updated blog, where we can share all our insights, thoughts, and feelings with you!
Shoemaker without shoes?
As many of our colleagues in  marketing and design companies know well, it's not easy finding time to do work for yourself when you're always busy doing work for clients. It took us a few months to put it together, but it's finally here! Of course, nothing is ever perfect, which is why we consider this a "soft launch" while we continue to perfect the little things here and there.
---
What Spurred the Redesign?
The future is mobile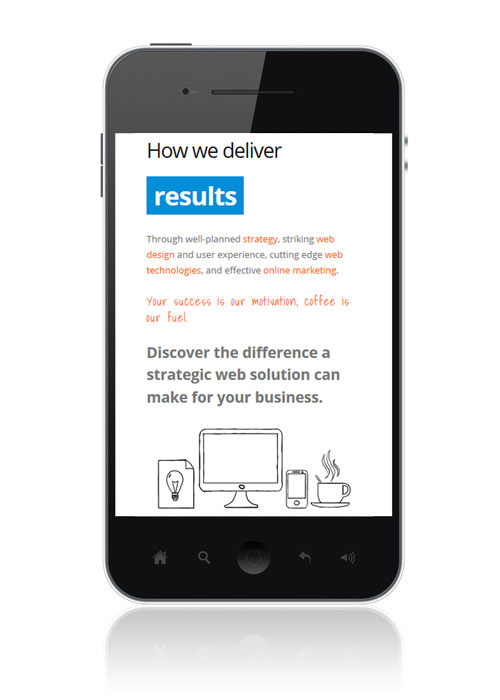 The first issue that motivated our redesign was to create a fully "responsive" site that adapts to tablets and phones.
After all, We have to walk the talk!
There's no doubt that the future is mobile, and that's what we're designing for today.
In fact, studies indicate that sometime within 2014, mobile internet usage will make up the majority of all internet use – surpassing desktop for the first time!
Our new design reflects this growing trend and gives you a great user experience on any kind of device!
---
Content is king!
The messaging and content from our old website was no longer living up to the mission of the business as it is today. This was probably the biggest job of the whole project – describing what we can do for clients in a way that focuses on benefits and connects with our audience (you!). While Google loves lots of meaty content, most people prefer
short and to-the-point
, which is why we created little "intro paragraphs" for each page that gives you a quick overview.
So that part is done – check! But what's left is developing supporting graphics for most pages that will complement the writing. The buzz term for it is "information visualization". Stay tuned, it's coming, we just need to wrap up couple great client projects first.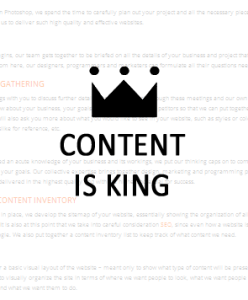 ---
Black and white… for the most part…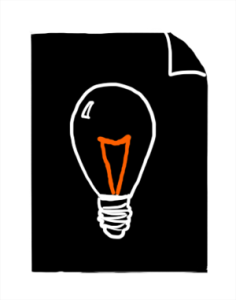 The site design is mostly black and white with some little bright highlights. Why? Because that's how we are – not flashy or jazzy – but focused on real business results. We let
our clients' work
be the highlight of the site. Our experience has also shown us that having a simple, light and modern design provides you – the user – with a more pleasant browsing experience.
We simplified the navigation to make it easier to find content (we have a lot of it), and we tweaked our logo just enough to give it a more youthful spin. In the process, we got so carried away with the whole black and white and negative space concept that the website almost ended up looking like a fashion magazine! We had to reel that back in a bit, because we're not so much about high fashion as we are business results.
---
Hosting launched as a separate site
While web hosting is an integral part of our business, it's a very different service from the rest of what we do. A lot of our hosting clients are also other designers and developers. It became very obvious that the hosting side of our business needed it's own website. It's also a work in progress, but please check it out and let us know what you think!
---
How did we do?
Our new website was meant to clearly reflect our company's mission. We are here to help our clients become leaders in their fields, and help current leaders grow. We don't create placeholder websites, we create powerful business tools that do the heavy lifting for you!
This is the new ABORG. It's who we are. And we can help show the world who you are, too. Need help becoming a leader in your field? Get started today.
– Julia Borgan