You have likely seen the news about how barely a month ago, Primus telecommunications and hosting provider sold their Canadian hosting division (newly known as BlackIron Data) to Rogers Communications Inc. for approximately CAD $200 million.
---
BlackIron Data Customers Move to Rogers
BlackIron Data (now part of Rogers) provided web hosting to approximately 4000 customers across Canada out of their 8 data centers located in Toronto, Ottawa, London, Edmonton and Vancouver with 132 employees who will now join Rogers.
What This Means for You
We are not predicting how Rogers will proceed with its new acquisition, and by no means are we saying this is not a good thing for Primus customers. Yet with any change in a business, customers should be conscious of the change that is happening and of what other options they have in front of them. Rogers is a much larger company than BlackIron Data, and the question to think about is how customer service will evolve at the company. Again, we are not making assumptions or predictions.
However, if you are a BlackIron Data customer and feel you could benefit from a change in your hosting service provider, there are some good alternatives out there, including ourselves : )
The Alternative Web Hosting Provider in Ottawa
That's us, and although this might come off as salesy, it's the truth. Here is honestly why we think ABORG web hosting is right for you: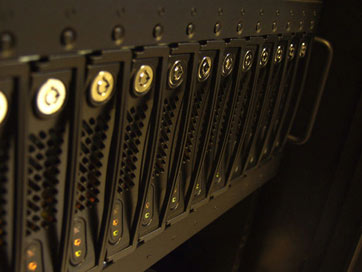 ABORG hosting has 'the power of a big company with the service of a small company'. Our servers are in fully-certified Tier IV data centers, and our main office – including technical support, are all located right here in Ottawa. We also offer the option of true Canadian-based web servers, as well as US-based servers.
We are small enough to know all our customers by name, where each time you call you know who to ask for. We are always here to help, and although small, we're just big enough to give you reassurance that we are well-established (10+ years in the business) but still with a large enough team to service your needs whenever they arise.
The fact that we're also a web development company and have both web developers and system administrators on staff is a plus, as it means we can better help you with any website issues you might have.
——————————————————————-
So in summary, as a previous BlackIron Data customer, perhaps you will enjoy being under the Rogers umbrella, but perhaps you will enjoy being under our umbrella of personalized attention as well, if not more. We're just saying to think about it…
Read more about our Ottawa web hosting services here.