Home > Ottawa Search Engine Optimization
Search Engine Optimization
What is Search Engine Optimization?
Search Engine Optimization (SEO) is the act of altering a web site so that it is found easily in the organic, crawler-based listings of search engines. This is accomplished by the selection of targeted keywords and phrases related to your web site, and ensuring that your site places well when those keywords and phrases are entered as part of a Web search.
Our Search Engine Optimization (SEO) services encompass consultation, keyword research, copy writing, web site tuning, linking, search engine submittal and reporting on results.
See below for our 3 SEO packages which determine the level of optimization you would like to undertake for your website to drive results. They essentially represent basic to advanced SEO tactics.
Overview:
Designed to get your website indexed and ranking for best-
opportunity keywords that will drive targeted traffic to your website. Best for new websites just starting out or websites being introduced to SEO for the first time.
Activities:
Keyword research.
Inputting most-influential on-page ranking factors.
Google Places (if applicable).
Term:
This is a one-time activity to give you a great first boost to getting ranked by search engines.
Overview: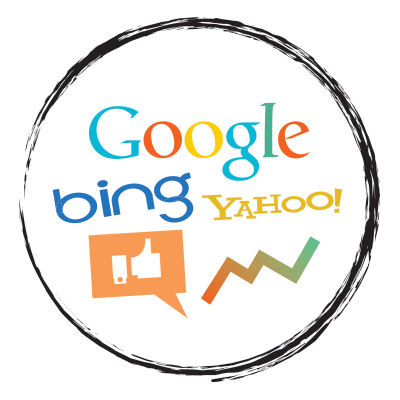 Designed for websites that are serious about SEO and driving organic traffic to their site. This package is not just about ranking, but also about driving the best quality traffic possible and doing better than the competition.
Activities:
Everything from JumpStarter package, plus:
Competitive analysis and recommendations report.
Internal linking & content improvements.
Ongoing testing & measuring.
Term:
Minimum 3 month commitment required for us to be confident to deliver results.
Overview:
For websites and businesses that rely heavily or entirely on search traffic to fuel their business. In this package we do everything possible to give you best all-around rankings and drive the most volume possible of qualified traffic to your site.
Activities:
Everything from GoGetter package, plus:
External linking strategy.
Content writing / re-writing.
Specific items depending on situation (Google News, Google Authorship, etc).
Term:
Minimum 3 month commitment required, but 6-month to 1 year recommended for best results.
Why select ABORG to perform SEO?
Simply put. We can help your potential customers find you on the Internet.
Perform a search on Google.com (<- click on link to test) for 'ecommerce programming in Ottawa' and decide for yourself. ABORG is in the top organic search results each time.
Through search engine optimization and web site structural design we have taken aborg.com from the 3rd page in Google to the 1st page in Google for those searching for e-commerce.
How much easier could potential customers find you on the Internet if they could locate your business in one quick search?
You may also be interested in our Google Ad Words and Google Analytics services.
Contact us for more information on our Search Engine Optimization Services.
phone: 613-829-2229
1-800: available upon request
email: info@aborg.com